Out of the 36 samples that were collected and tested in the Regional Medical Research Centre in Bhubaneswar, 26 were found to be positive, Health Services director Bijay Mohapatra told reporters.

The missile followed the desired sea skimming trajectory and reached the designated target with a high degree of accuracy.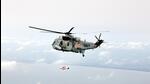 Asani would further weaken into a depression and emerge into the Bay of Bengal in the Yanam-Kakinada region in the state.
Cyclone Asani Updates: IMD model predictions had started looping indicating very high uncertainty of track. "This means anything can happen. Now a red warning has been issued for Andhra Pradesh coast"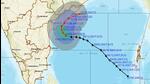 Odisha is bracing for severe cyclone Asani which neared the east coast, packing gale-force winds up to 105 kmph.