The decision taken by the unified Municipal Corporation of Delhi to hike transfer duty by 1 per cent on properties priced above ₹25 lakh across the city will put additional burden on buyers and adversely impact transactions in secondary property market, according to real estate consultants.


Published on Jun 02, 2022 06:51 PM IST
SDMC collected over ₹1,075 crore from 460,000 taxpayers this year. In comparison, the civic body managed to collect ₹943 crore in 2020-21 and ₹823.6 crore in the 2019-20 financial year.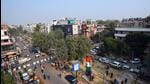 Published on Apr 02, 2022 10:33 PM IST
The Maharashtra government had decided in February 2019 to levy 1 per cent metro cess in the four cities. But its implementation was stayed after a year due to the outbreak of Covid-19 in March 2020.


Updated on Apr 01, 2022 08:55 PM IST
According to the Maharashtra government, the decision will benefit owners of over 16 lakh houses below 500 sq ft in Mumbai.


Published on Jan 01, 2022 10:21 PM IST
ANI | | Posted by Sharangee Dutta
, Hindustan Times, New Delhi
To be sure, property tax rates proposed by successive commissioners have not been cleared by the elected wing (the councillors) in the past 10 years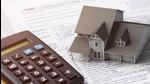 Updated on Nov 24, 2021 01:57 AM IST
, Hindustan Times, New Delhi
Paras Singh
A proposal to this effect was cleared by the standing committee on Friday.

Updated on Oct 30, 2021 04:37 AM IST
In a letter, Abhishek Dutt, vice-president of Delhi Congress, also appealed to SDMC commissioner Gyanesh Bharti to waive off property tax for those households, where the owners have succumbed to Covid-19, leaving behind "orphaned children"

Updated on Jun 21, 2021 04:25 AM IST