Ekta Kapoor is having a one-sided Twitter war with YouTuber PewDiePie
Updated on May 14, 2018 01:28 PM IST
Ekta Kapoor's one-sided Twitter war with popular YouTuber PewDiePie, after he commented on the 'quality' of one of her shows, is getting out of hand, with people accusing her of racism.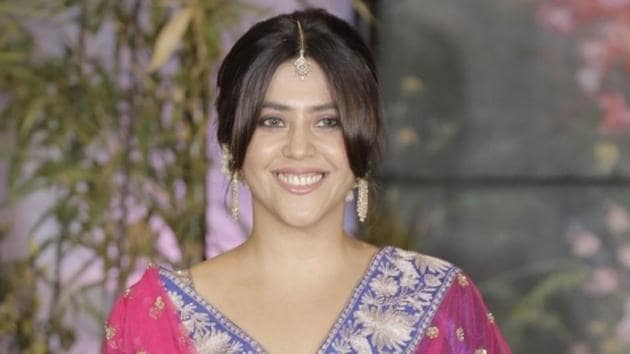 Ekta Kapoor on Thursday responded to a Twitter spat after which certain people on Twitter called her racist. The controversy started when popular YouTuber, PewDiePie, watched one of her soaps and commented on its poor quality. Ekta responded on Twitter by comparing the Swedish YouTuber - who has over 59 million followers, making him the biggest YouTuber in the world - to a 'junior artist' she hires for her shows.
"Bhai tu kaun hai! Luks like d firang junior artists we hire from colaba when we Create Paris in arey:) he will find his dopplegangers in kasam se only;)" Ekta had replied to a news story about PewDiePie's video on Kasamh Se, one of her shows.
After some Twitter users accused Ekta of racism, she responded with a series of tweets a few days later. "Just opened my Twitter n realised I finally arrived :) this hate welcome has put me in August company :)/):)! Just one thing if anyone is waiting for me to apologise to peudy something it's NOT happening :)" she wrote. "Just one thing anyone who suggests racial slur to my tweet( yes I read some tweets) shud open this youtubers( yes now I know who he is) video n see how he has trashed everything from Indian soaps to Indian superstars ( rajnikants robot) n jibbed back with d same ignorance," she continued. She finished by saying she really didn't know who he was.
PewDiePie has his own history with racism. He was recently involved in a controversy after he was accused of anti-semitism for impersonating a Nazi in one of his videos.
Follow @htshowbiz for more
Topics
Personalise your news feed. Follow trending topics