Assembly elections in five states not the semis for 2019 Lok Sabha contest
Jan 05, 2017 09:56 AM IST
The five-state elections are crucial, but are in no way critical. Neither are they a semi-final to the 2019 general elections as being suggested by many.
Some 160 million people spread across five states will vote in February and March, and that the elections will dominate drawing room discussions over the next few months is only to be expected.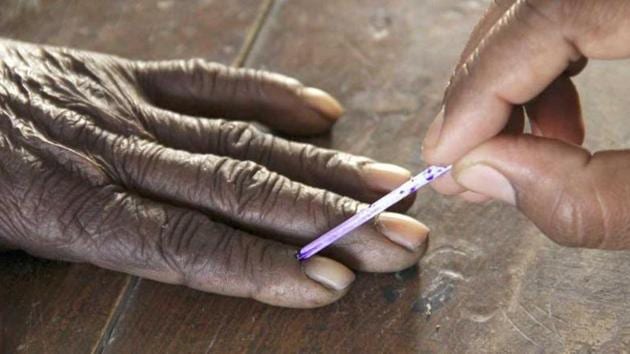 But consider this caveat and don't get carried away: The five-state elections are crucial, but are in no way critical. Neither are they a semi-final to the 2019 general elections as being suggested by many.
To maintain a balanced perspective is by no means undermining the significance of the upcoming polls where in more than 20% of the country's population will vote.
Read | Modi, Gandhi, Yadavs, Kejriwal: It's make or break for them in 2017 elections
A lot definitely is running on their outcome: A win for the BJP in UP will increase prime minister Narendra Modi's political capital and enthuse his party rank and file. Its defeat will certainly make the Opposition more belligerent, both inside and outside the parliament. An AAP victory in Punjab will further propel its pan-national ambition, besides bolstering the phenomenon of a new alternative within an already crowded opposition space.
The elections for sure will be a mini-referendum on Modi's 'notebandi', giving India a definitive taste of the mood on the ground over the prime minister's demonetisation drive. Manipur will test BJP's ambitious plans to expand its footprints in the Northeast while Uttarakhand will shine the spotlight once again on whether a weakening Congress is able to retain one of its last remaining turfs. Goa will determine defence minister Manohar Parrikar's current popularity in his home state.
The verdicts will have an immediate bearing on the political parties and its leaders. Yet, the gains and setbacks are unlikely to hold the mirror to what is to be expected in 2019.
Even if the five-state results were to be a barometer, they wouldn't be a very comprehensive one. Though UP elects 80 MPs, the other four together account for just another 21 and the post-2019 composition of a 545-member parliament can never be convincingly predicted based on them.
Read | Badal to Mulayam, Sidhu to Mayawati: People who matter in 2017 state elections
More importantly, state elections are largely fought on issues pertaining to the state and it will be a fallacy to believe that a Modi victory in UP in 2017 will necessary result in an encore in 2019. For that matter, a BJP win now could actually mean greater incumbency two years later. Having the most number of sitting MPs and MLAs — BJP and its allies have 73 of the 80 UP MPs — can prove to be a double-edged sword.
One victory never guarantees future wins. Mayawati did handsomely well in UP assembly polls in 2007 but her BSP fared badly in 2009 Lok Sabha polls. The ruling Samajwadi Party swept to power in the state in 2012 but managed just 5 out of the 80 parliamentary seats in 2014.
State poll outcomes often flatter to deceive. The BJP swept Bihar during the Lok Sabha polls in 2014, but failed to wrest power from Nitish Kumar who was re-elected chief minister for another term the following year.
The upcoming polls therefore need to be seen in the right context, for whatever they are worth.
The vote offers UP another opportunity to renew and regenerate itself: 80% of the state is rural and 38% of its rural population illiterate. Another 15% is literate but has studied only up to primary level. Only 8% has salaried jobs; over 70% in rural areas earn less than 5,000 rupees a month.
The other states have their own set of challenges and the elections allow course corrections.
More purposes will be served by the polls. Among everything else, the verdicts will give a glimpse into the prevailing mood in sizeable swathes of the country, how Muslims are viewing an upsurge in Hindutva sentiments, how caste equations are changing and the what is the latest trajectory of regional parties.
Read | Ahead of UP polls, will communal politics harm Kairana's secular harmony?
We will know who gets to rule the states for the next five years.
What we will not get to know, contrary to lazy assumptions, is who will rule the country post-2019. Change is the only constant in life, and a lot will certainly change between these elections and the one to be held two years later.
Clarity, therefore, is the call of the hour.
HT promises to extensively cover the elections, capturing the sights, sound and complexities involved. But the coverage will stay rooted to the realities, cutting out the hype and hyperbole.
Here's wishing our readers Happy Elections!