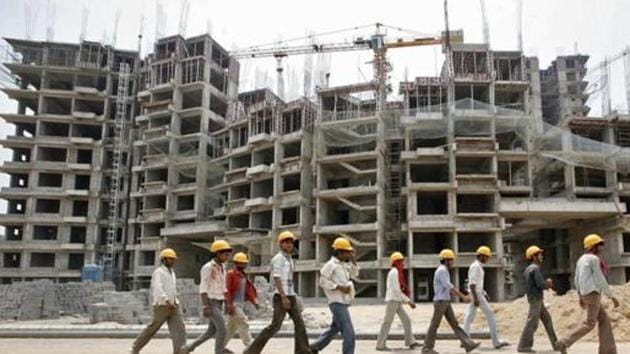 Ensure voting rights for migrant labour
Indians today are more mobile than ever before in our history. Our ideas about citizenship must follow.
By Indrajit Roy
UPDATED ON MAR 20, 2019 04:28 PM IST
As Indians gear up for elections in April, approximately 60 million men and women, crisscrossing the country as migrant workers, will be unable to cast their vote because their voting rights are restricted to their villages, where they have to be present to be able to vote. Given their need to earn, migrant workers are not always able to return to their homes during election time to cast their votes. In 2015, the Election Commission of India recommended the use of electronic ballots to enable non-resident Indians (NRIs) to vote on the day of the election, thereby dispensing with the need for them to be physically present. Thus, not only has the franchise been extended to the diaspora communities, but provisions for their casting their vote electronically have also been specified. Tragically, despite their being indispensable to India's economic growth, internal migrants continue to be excluded from these rights.
This problem has been reported for general elections as well as the Assembly elections in states such as Uttar Pradesh (UP) and Bihar. A study I conducted in rural Bihar during 2016 found that almost half of the 6,000-odd respondents reported being unable to return home to cast their vote during the Lok Sabha elections of 2014.
An earlier study conducted by the NGO Ajeevika and their partners (Ajeevika Bureau, 2012) revealed that over 60% of migrant workers were unable to cast their vote in at least one election held during their adult life for the simple reason that they were away from home.
Their electoral exclusion exacerbates the social exclusion of India's migrant workers. Researchers concur that vulnerability and insecurity mark their lives during their stay in the host destinations. For instance, a study conducted by Professor Ravi Srivastava of Delhi's Jawaharlal Nehru University (JNU) shows as many as 94% of such migrants have no formal labour contracts, indicating the precarious nature of their lives. The majority of migrant workers live in fenced-in and guarded worksites, with conditions similar to those of labour camps. Many of them live under tarpaulin roofs with poor amenities. They work through day and by night, with little by way of overtime payments.
Let us take the example of Dinesh Rai, whose family cultivates a tiny plot of land in Bihar's Sitamarhi district, while he ferries passengers on a cycle rickshaw in Delhi. He has been working in Delhi since 2004, beginning as a construction worker, before taking up a job as a headloader, and finally driving cycle rickshaw he rents from an agency.
Rai travels between Bihar and Delhi twice each year, since his family live in the village. In his interview for our project, Rai compared his circumstances in Delhi with that in Bihar. He praised the subsidised foodgrains provisioned to low-income households under the Public Distribution System as saving the lives of millions in villages such as his. Consequently, he laments the absence of such provisions for individuals such as himself while they are on the move in search of dignified employment. Because the BPL card is issued to his household and is valid only during their stay in their village, Rai has no option but to rely on the market to purchase food supplies while he is in Delhi. Clearly, migrant workers' inability to vote either in their villages of origin or the towns of their destination place them in a peculiarly vulnerable position.
The state in India is not unaware of the social exclusion to which the country's internal migrants are subjected (Report of the Working Group on Migration — RWGM — 2017). Indeed, the RWGM, commissioned by the Indian government, recognises these exclusions as well and makes recommendations for the social inclusion of migrant workers. While comprehensive and well-intentioned, these recommendations refrain from addressing the electoral exclusion that underpin the social exclusion to which migrants are subjected.
Indians today are more mobile than ever before in our history. Our ideas about citizenship must follow. After all, migrant workers do not only construct buildings, fire bricks, sweep floors, clean trucks, sew clothes and deliver goods. Their movement across the country makes the idea of India a concrete reality for the majority of her poor and impoverished populations. They build India from below. Politicians, the legislatures and institutions such as the Election Commission of India need to take cognisance of their electoral exclusion and ensure that migrant workers can exercise their franchise as citizens, irrespective of their physical location on election day. Their electoral exclusion ill behoves the world's largest democracy.
Indrajit Roy is lecturer, department of politics, University of York
The views expressed are personal
Close