Articles by Sanjay Gupta
Between the two countries, a joint commission on the Sundarbans with a joint secretariat could be set up to plan and implement climate resilience of the Sundarbans and communities dependent on this ecosystem.

Published on Sep 29, 2022 07:55 PM IST
Countries could establish a South Asia Association for Regional Cooperation Climate Fund, which could pay for adaptation and mitigation initiatives with a strong focus on innovations, joint R&D, technology transfer, knowledge exchange, and capacity building.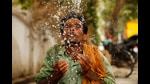 Updated on May 15, 2022 07:41 PM IST
By
Sanjay Gupta and Uttam Kumar Sinha
This will this lead to superior development outcomes and also ensure robust social and economic growth across the country

Updated on Mar 22, 2022 04:49 PM IST
By
Sanjay Gupta and Uttam Kumar Sinha
Several State-run social sector programmes need reimagining. Shouldn't the Pradhan Mantri Awas Yojana enable the construction of climate and disaster resilient housing? Shouldn't the Har Ghar Jal Yojana aim to harness sustainable water sources? The local development plans at the block and panchayat levels need to focus on developing climate-resilient systems, livelihoods, and assets, both public and private.

Updated on Oct 19, 2021 06:54 PM IST
By
Sanjay Gupta and Uttam Kumar Sinha
Design industry is evolving and just like every other walk of life, is getting peppered by technology driven innovation, revolutionary digital practices and growing visual imagery. Offering a unique amalgamation of creativity and technology, design has become an integral part of the human life in the digital age, thus fuelling innovation and redefining trends.

Published on Oct 16, 2019 01:57 PM IST
New Delhi |
By
Dr Sanjay Gupta
India is poised to reap the rewards in a growing global economy, but its warts are showing in the culture of building patents, writes Sanjay Gupta.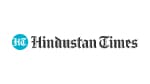 Updated on Sep 27, 2007 09:04 PM IST