Alia Bhatt supports Aamir Khan's Paani Foundation as it is doing fantastic work with farmers
Speaking about how she pulls off such emotionally draining performances like the ones in Highway, Udta Punjab, Dear Zindagi and Raazi at such a tender age, Alia Bhatt says that experiences determine the age of a person.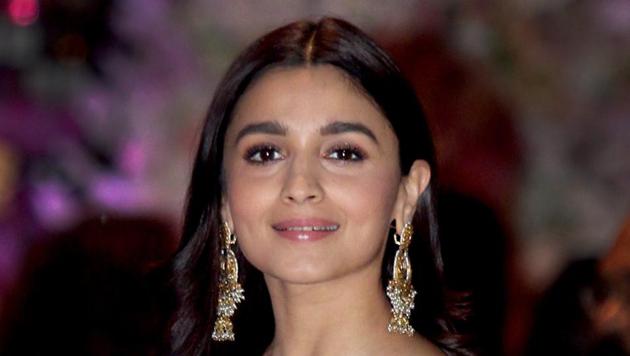 Updated on Aug 07, 2018 09:52 AM IST
Alia Bhatt said that she is now becoming a little more aware and mindful of her thought process and the way she deals with life.
Alia Bhatt has had multiple trysts with commercial cinema as well as intense, emotionally draining parts in films such as Highway (2014), Udta Punjab (2016), Dear Zindagi (2016), and now Raazi. But how does she come up with such nuanced performances, especially when she's just 25?
The actor says, "I feel, your experiences determine your real 'age'. By now, I've had so many experiences that I'm like, 'Okay, this is one way to do it, and that's the other,'" she says.
The Badrinath Ki Dulhania (2017) star adds that she's undergoing some sort of a transformation now. "At this point in life, maybe, I'm choosing to become a little [more] aware and mindful of my thought process, besides the way I deal with my life," says Alia.
"Honestly, I can be haphazard about it — which I have been — and that's not a good feeling. It's not a great thing to be constantly emotional," she adds.
When the actor isn't using her emotions for reel avatars, she taps into her feelings for a larger cause through her ecological initiative, Coexist. She says, "When it comes to Coexist, it's all about helping and lending my support to a cause that I believe in, which happens to be the well-being of our planet, people, animals, as well as other things that make up our world and the environment."
On Labour Day (May 1) this year, Alia signed up to become a Jal Mitra for Aamir Khan's Paani Foundation and volunteered for the cause at Latur in Maharashtra. She says, "Aamir and his Paani Foundation have been doing fantastic work. They are educating farmers, villagers, and people, in general. Ultimately, farmers are our source of food and they're facing problems because of the drought. What most people aren't aware of is that drought can be tackled by [taking] certain measures."
In fact, Alia finds it great that Aamir isn't just making donations. "More importantly, he's imparting knowledge. So, this isn't just monetary assistance; such values stay with you for a lifetime. In fact, I, too, learnt about it that day itself. I was very impressed and also happy that I went there," she says.
Follow @htshowbiz for more
Close Story
Personalise your news feed. Follow trending topics