Amitabh Bachchan to star in the Hindi remake of Rajinikanth's Kabali?
Actor Amitabh Bachchan will reportedly play the lead role in the Bollywood remake of Kabali.
Kabali Movie
Updated: Jul 22, 2016 20:28 IST
Holidays in offices, Kabali car number plates, and garlanded posters on vehicles — Tamil superstar Rajinikanth's film, Kabali, opened to a thundering audience on Friday.
While the dubbed Hindi version of the film has not performed as well as the South Indian versions, it is now learnt that Bollywood star Amitabh Bachchan will do a full-fledged Hindi version of the film.
Read: Stop everything: See Rajinikanth fans sing and dance at Kabali release
A source close to the development reveals, "Bachchan will star in the remake of Kabali. The reason Rajini's Tamil films don't do well when dubbed in Hindi is because they are very culture-specific. Kabali is set in the Tamil community in Malaysia. The flavour, culture and dialogues are all peculiar to the Tamil community."

Many of Bachchan's films have been remade into Tamil with Rajinikanth in the lead. These include Deewaar (1975) (remade into Tamil as Thee), Don (1978) (Billa in Tamil), Namal Halaal (1982) (Velaikaran in Tamil). However, not too many of Rajinkanth's films have been remade into Hindi with Bachchan in the lead. Kabali would be one of the few Rajini starrers to make it into Big B's body of work.
Read: Rajinikanth sheds heroism in this painfully slow emotional drama
Big B and Rajinikanth go back a long way. In Andha Kanoon in 1983, Rajinikanth played the lead while Big B had a guest appearance. The two are not only colleagues, but also close friends.
Actor Rajnikanth in a still from the film Kabali. (Youtube grab)
And mind you, Rajinikanth's fan-following extends to Big B. "Rajini is phenomenal. The largest, the best and truly the BOSS. The adulation, the following is incomparable. We are friends, colleagues. His modesty is legendary. His simplicity in his existence and in his demeanour is also legendary. We all know that he is The Emperor. I abhor epithets, but for him I will make exceptions, for he is truly exceptional," says Bachchan, who admires Rajini's rise from the grassroots to superstardom.
"Look where he came from and what he has become. Sheer hard work , talent and the belief that he could do it….and he did! Such a fantastic example for any youth in any part of the world. Despite his extraordinary career, he has remained that simple down-to-earth person he was when he started off. All his people around him are friends that were with him when he was a nobody," says Big B.
Read: Why Rajinikanth can, but won't endorse brands
The actor shares a fact about the Tamil superstar: "Do you know, a Fiat car that he bought when he had attained his early success remained with him till recently and only he was allowed to use that car?"
Bachchan also spells out admirable character traits in the Tamil superstar. "He's a humble human being and a caring and considerate co-star. Rajini is terrific company on the sets and a fine gentleman. He's religious, traditional and charitable. And most importantly, he, along with his equally modest wife, have brought up their two daughters well. His daughters are a reflections of him. For me, the way your offsprings have turned out are the truest reflection of your achievements," says Big B.
Watch: The different looks of Rajinikanth over the years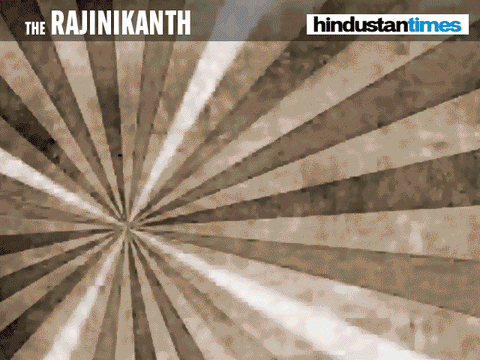 Follow @htshowbiz for more.