Rishi Kapoor on Alia Bhatt: Ranbir Kapoor likes her, Neetu likes her, I like her, get it?
Rishi Kapoor has said that his son, actor Ranbir Kapoor, is free to get married to whoever he wants. He said that Ranbir's girlfriend, Alia Bhatt, is liked by the whole family.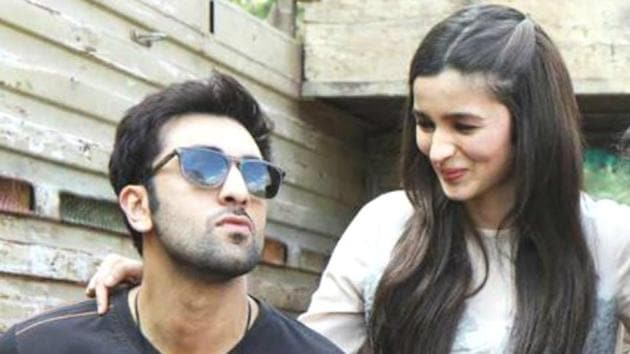 Updated on Sep 05, 2018 09:49 AM IST
Rishi Kapoor has always been a straight talker, be it on social media or in real life. In a recent interview to Mumbai Mirror, the actor spoke about his son, Ranbir Kapoor and his relationship with Alia Bhatt.
"It's Ranbir's life. Who he wants to get married to is his prerogative," he said. "Neetu likes her, I like her, Ranbir likes her. Get it? I can't be judgmental. After all, my uncles Shammiji (Shammi Kapoor) and Shashiji (Shashi Kapoor) and I chose our life partners. Ranbir is entitled to choose his," Rishi added
The Mulk actor who turned 66 on Tuesday married wife Neetu in 1980. Shashi Kapoor was married to Jennifer Kendal and Shammi Kapoor was married first to Geeta Bali and then to Neela Devi Gohil.
In an earlier interview to Hindustan Times, Rishi had expressed his admiration for Alia. "I admire someone like Alia Bhatt, who takes up challenging roles like in Highway (2014) and Raazi. It's very difficult at this tender age to carry a film on their shoulders and only an actor can do that. Also, one has to be lucky enough to get such parts. Alia has been lucky and of course, she has the talent too," he said.
He'd spoken about Ranbir having the freedom to marry anyone he wanted earlier, too. In an interview to Mid Day, Rishi had said, "It is high time he got married. I settled down when I was 27, Ranbir is 35. So he should think about marriage. He can marry anyone of his choice; we don't have any objection to it. I want to spend time with my grandchildren before I am gone."
Meanwhile, Alia's father, director-producer Mahesh Bhatt, has also been straight with his statements. "It's very obvious that [Ranbir-Alia] are making no bones about talking to people about them being intimate. And I don't belong to that category of parents who'd advise their children about their personal choices. Alia is an adult and it's a matter that she has to resolve. It's their life, their space. I respect and admire them for choosing to talk to the world when, and if, they want to do," he had told Hindustan Times.
Ranbir, who is currently working with Alia on Brahmastra, confirmed their relationship in an interview to GQ in May. "It's really new right now, and I don't want to over speak. It needs time to breathe and it needs space," he had said. Speaking to HT, he had talked about their relationship in length, I am in a happy, positive and beautiful phase of my life. But you can talk about your personal life only to a degree. Otherwise, it becomes the forerunner of your life and your work takes a back seat. There is always excitement to know about someone's personal life. But you want to give the relationship respect so that people don't malign it in a gossipy way. It is something beautiful, sacred and really important to you, so you want to deal with it in a nice manner."
Follow @htshowbiz for more
Close Story
Personalise your news feed. Follow trending topics