Shinde curtails Davos trip to attend PM event
Jan 19, 2023 12:49 AM IST
The five-day summit is scheduled to end on January 20. Earlier, deputy chief minister Devendra Fadnavis cancelled his trip for the same purpose. From airport, the CM headed for MMRDA grounds at Bandra Kurla Complex and reviewed the preparations where Modi will address a rally on Thursday
Chief minister Eknath Shinde wrapped up his trip to Davos halfway and returned to the city on Wednesday, on the eve of prime minister Narendra Modi's visit.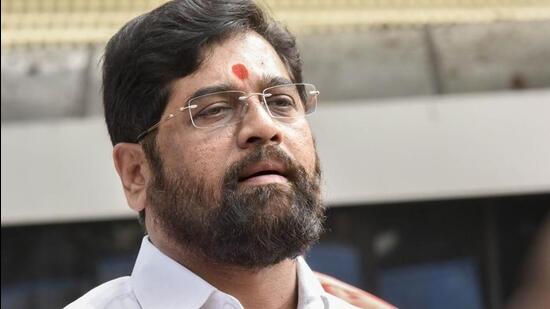 However, Shinde claimed MoUs worth ₹1.37 lakh crore had been signed in just three days and called it a record investment the state had ever received during a World Economic Forum meeting. "It was a fruitful tour as we could sign MoUs of over ₹1.37 lakh crore," he said after coming out of the airport.
The five-day summit is scheduled to end on January 20. Earlier, deputy chief minister Devendra Fadnavis cancelled his trip for the same purpose.
From airport, the CM headed for MMRDA grounds at Bandra Kurla Complex and reviewed the preparations where Modi will address a rally on Thursday.
"The PM is coming to Mumbai and will launch and inaugurate projects. We are focussing on development without considering any advantage or benefit in the elections," he said.
Shinde was at Davos for more than 30 hours and "we have done much better than other states", state industries minister Uday Samant said.
"More MoUs are lined up in the last two days of the event. We will now ensure that the actual investment is made by honouring the pacts and extending all the possible help to the investors," Samant said.
Among the MoUs signed on Wednesday were investments of ₹10,000 crore with Mahindra Electric Mobility Limited for an automobile manufacturing plant, ₹12,000 crore with Luxembourg Investment Company, ₹4,000 crore with Han Infra Solutions Private Limited, and a whopping ₹20,414 crore with Nippon Telegraph and Telephone Corporation, commonly known as NTT. These are in addition to the MoUs worth ₹88,000 crore signed in the first two days.
Meanwhile, Shiv Sena (UBT) leader Sanjay Raut asked the CM and the deputy CM to request Modi to return infrastructure projects worth around ₹2.5 lakh crore allegedly taken away from Maharashtra.
"The prime minister is coming tomorrow (Thursday) and the CM or the deputy CM should request him to return our projects that were taken from us," Raut said, adding, "Maharashtra would be grateful (to them) if they could tell this to the PM."
He was joined by Maharashtra Congress president Nana Patole who suggested bringing up a discussion on the projects moved to Gujarat.
"First they should discuss the investment projects that went out of the state. They are making announcements, but the actual investment is yet to come," Patole told reporters.