Juvenile home guard stabbed to death by inmates in Chapra
Published on Jan 14, 2023 08:54 PM IST
Inmates of a juvenile home at Chapra in Bihar's Saran district stabbed a Home Guard jawan to death Saturday morning, a senior police officer said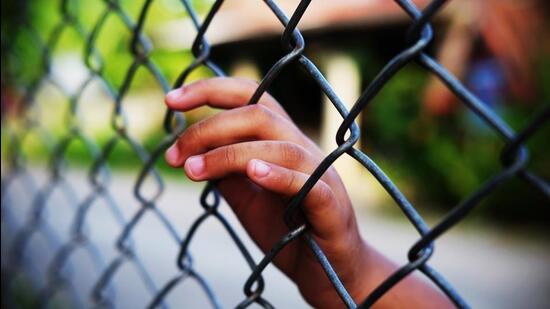 Inmates of a juvenile home at Chapra in Bihar's Saran district stabbed a Home Guard jawan to death Saturday morning, a senior police officer said.
"The inmates caught hold of Home Guard Chandra Bhushan Singh. They first thrashed him and then stabbed him with a knife ," deputy inspector general (DIG) of police (Saran) Vikas Kumar said.
He said two other Home Guards were outside when the incident occurred. "When they returned, they rushed Chandra Bhushan Singh (45) to the district hospital, but the doctors there declared him brought dead," he said.
The Bhagwanbazar police station has registered a case of murder and rioting against five inmates of the juvenile home.
Mamta Kumari, wife of the deceased, alleged Singh was murdered with the connivance of two of his colleagues and demanded a detailed probe.
According to police, preliminary investigation suggested that on Friday night, a scuffle had occurred between Singh and inmates over some matter.
"CCTV footages identified the five inmates involved in the incident," said Saran superintendent of police (SP) Dr Gaurav Mangla.
There are a total of 45 inmates at the Chapra Children's Observation Home.
The juvenile home was in news in 2017 when a notorious gangster was shot dead on the court premises at Bettiah in West Champaran, allegedly by three of its inmates. One of the three was arrested outside the home while two slipped back into the home after the murder, police had said then.
Observation homes are for temporary stay of juveniles in conflict with the law, who are tried by the Juvenile Justice Board, constituted as per Section 4 of the Juvenile Justice (Care and Protection of Children) Act, 2000, and Amendment Act, 2006.