Kofi Annan lauds AAP's Mohalla Clinics project, suggests reforms
Former UN Secretary General writes to Delhi Chief Minister Arvind Kejriwal, says Aam Aadmi Party government's mohalla clinic scheme is a lesson for other Indian states for achieving Universal Health Care (UHC)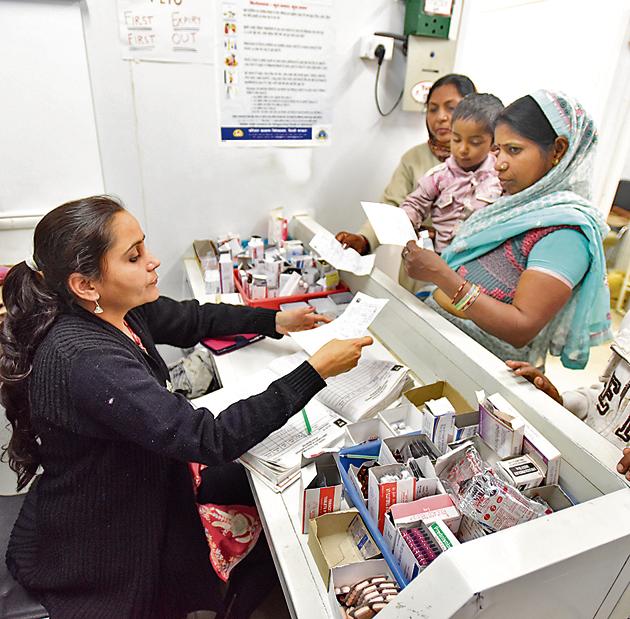 Updated on Jan 27, 2017 10:45 AM IST
Former Secretary-General of United Nations (UN), Kofi Annan, has commended Delhi government's flagship Mohalla Clinic project that is aimed at providing free primary healthcare to city residents closer home.
In a letter on January 25 to Delhi Chief Minister Arvind Kejriwal, in capacity as chair of The Elders, an organisation of independent global leaders founded by Nelson Mandela, Annan also shared suggestions that could help reform the project and "provide further important lessons for other Indian states embarking on the UHC (Universal Health Care) journeys".
Mohalla Clinics have been one of the flagship projects of the AAP government. Even as the Opposition parties accused AAP government of having "failed" to deliver on its electoral promises, Kejriwal government has been showcasing these clinics as a unique achievement and a reflection of AAP's model of governance.
Read: Sisodia dares Modi as CBI probes Mohalla Clinic, Talk to AK projects
"We are aware that your administration has implemented a series of health reforms consistent with the UHC goal. In particular, you have scaled up the provision of universal free health services, most notably in providing free primary healthcare services through your new Mohalla Clinics. We understand that this initiative is proving very successful and we commend you on this impressive achievement," Annan said in his letter.
Adding further, the former UN boss has also reflected that a bold move to advance UHC could bring tremendous health and economic benefits to the countrymen, besides making political leaders providing universal health coverage extremely popular.
The UHC policy memorandum -- containing suggestions to scale up the primary healthcare services -- by The Elders, attached with the letter to Kejriwal, says that while the Delhi government has been implementing ambitious health reforms in the Capital since 2015, the "primary healthcare reforms have been most impressive".
Read: Eight lakh treated in five months at Delhi mohalla clinics
The memorandum underlined that the Mohalla Clinics may be a good model to scale up UHC in India.
"The utilisation of Mohalla Clinics represents a large increase in consumption of cost-effective primary healthcare without people incurring financial costs. In addition, this approach, focusing on universal coverage of free publicly financed PHC services, closely matches the UHC strategy recommended by India's high level expert group which reported to the previous federal government in 2011," the memorandum read.
The number of suggestions to further reform the health project includes undertaking a formal evaluation of the Mohalla Clinics programme, improve management information systems for maintaining patients' records and better monitoring, and lastly, scaling up preventive and community based services. The memorandum argued that the PHC is more than treating illness -- it should also involve services to prevent people falling sick.
Close Story
Personalise your news feed. Follow trending topics