Pamela Anderson's ex-husband Jon Peters leaves $10 million for her in his will: 'I will always love Pamela'
Jan 28, 2023 01:55 PM IST
Pamela Anderson's ex-husband Jon Peters has revealed in a recent interview that he has kept $10 million for her in his will saying that he will always love her.
Pamela Anderson's former husband Jon Peters is leaving a large sum in his will for her. Pamela had tied the knot with Jon Peters in 2020, and their union ended for 12 days. Commenting on the end of their relationship, Pamela had clarified on her social media that she never legally married Jon, adding that were "no hard feelings." (Also read: Exclusive: Lake Bell used experience from own 'humiliating' photo leak to direct Pam & Tommy, could relate to the pain)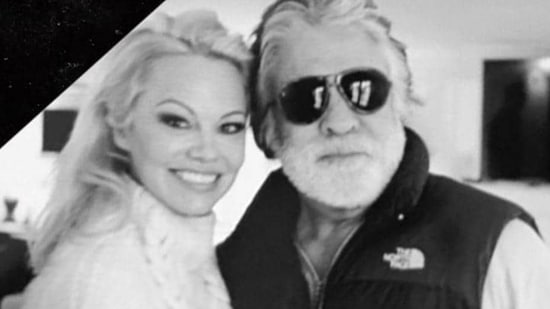 Jon, who has produced several acclaimed Hollywood films including Batman, A Star is Born, and Man of Steel revealed in a recent interview that he left a sum of $10 million in his will. Pamela, in a recent interview talked about Jon Peters said that he was "a huge influence," on her life and she will forever love him.
Meanwhile Jon also spoke about Pamela in a recent interview with Variety and said: "I will always love Pamela, always in my heart... As a matter of fact, I left her $10 million in my will. And she doesn't even know that. Nobody knows that. I'm just saying it for the first time with you. I probably shouldn't be saying it. So that's for her, whether she needs it or not."
Before her relationship with Jon, Pamela had been married and divorced to Rick Salomon, Kid Rock and Tommy Lee. Her rocky relationship to Tommy Lee, that also included the controversial sex tape, was dramatized in the Hulu series Pam and Tommy. Actor Lily James essayed the role of Pamela Anderson whereas Sebastian Stan played her ex-partner Tommy Lee. The series garnered 10 Emmy nominations last year. Pamela later slammed the project for trying to capitalize on an event of her life that was hard on her. Pamela will be next seen in the Netflix documentary, Pamela, a love story. Her memoir, Love, Pamela also comes out on the same day.
Topics