Govt decision welcome: Censor Board chief Nihalani on revamp committee
Hindustan Times |
, New Delhi
HT Correspondent
Jan 01, 2016 10:29 PM IST
The Centre said on Friday it has a constituted a committee headed by noted film-maker Shyam Benegal to look into a revamp of the censor board, which has been mired in controversy since Pahlaj Nihalani took charge as its chief last year.
The Centre on Friday constituted a committee headed by acclaimed filmmaker Shyam Benegal to look at a possible revamping of the censor board, facing allegations of stifling artistic freedom under present chairman Pahlaj Nihalani.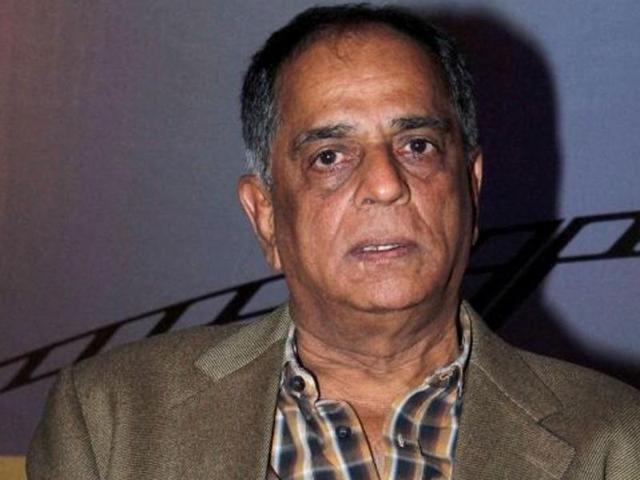 The panel has been asked to submit its recommendations within two months on reshaping the censor board, officially known as the Central Board of Film Certification (CBFC).
"The recommendations of this committee are expected to provide a holistic framework and enable those tasked with the work of certification of films to discharge their responsibilities keeping in view this framework," a government statement announcing the panel said.
The move comes in the wake of a number of controversies the board courted after Nihalani took charge last year, and within days of Union minister Arun Jaitley saying the "time has come" to have a re-look at the functioning of the censor board.
"Society, dynamic and rules made 10 years ago may not be suitable now. Personally, I don't favour cutting films with a pair of scissors," said Benegal, a national award winning director while reacting to the announcement.
PTI quoted Nihalani as saying,"There are good people in the committee and I am confident that they will bring new reforms. The government's decision is welcome. Whatever be the new guidelines and rating system, we will follow that according to the situation." He, however, refused to comment on whether he will be asked to resign.
Read: Here's a blow-by-blow account of how Nihalani and CBFC's controversies
Ashok Pandit, a filmmaker and censor board member, said it was a much needed development.
"Shyam Babu is a veteran, he is a respected filmmaker and this move suggests that issues that we filmmakers had been raising are being addressed. Censor board and its chairman cannot act like a dictator, there should be freedom of expression," he said.
The censor board had invited negative publicity after Nihalani revealed that he snipped many kissing scenes in the latest James Bond Movie Spectre without watching the film. Fellow members of the board had charged him with running it as his "personal fiefdom".
The censor board chief also earned the ire of filmmakers and other board members after he prepared a list of cuss words that could not be used in films.
The BJP-led government had replaced the UPA-appointed board in January last year when then chairperson Leela Samson quit along with 13 board members while accusing the government of treating them in a "cavalier and dismissive manner".
The Nihalani-led censor board had raised eyebrows as critics pointed out it was packed with those with links to the saffron party.
Apart from being the producer of the 1990s blockbusters Shola aur Shabnam and Aankhen, Nihalani was in news in 2014 for his 'Har Ghar Modi-The Power House of India', a song eulogising Modi.
Others in board included RSS ideologue and editor of Marathi weekly Vivek', Ramesh Patange and BJP general secretary Vani Tripathi.
The other members of the Benegal committee include Rakeysh Omprakash Mehra, Piyush Pandey, Bhawana Somaaya, Nina Lath Gupta and joint secretary (films) as member convener.
Read | The Spectre haunting India looks like Pahlaj Nihalani
Read | Mastizaade, KKHH3 trailers passed to shed 'sanskari' image: Nihalani