The Family Man creators Raj and DK reveal they're 'behind' on season 3, say they're taking in feedback
Published on Jun 16, 2021 10:28 AM IST
The Family Man creators Raj Nidimoru and Krishna DK have provided an update about season three of the Amazon Prime show, starring Manoj Bajpayee. They said that they are currently soaking in the feedback -- both positive and negative.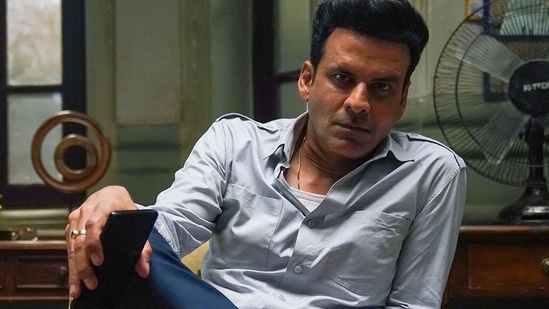 Filmmakers Raj Nidimoru and Krishna DK are 'behind' on season three of The Family Man. The second season of the popular Amazon Prime Video show debuted on June 4 to positive critical and fan reception.
In an interview, Raj and DK said that they have an idea about where they want to take season three of The Family Man, but are currently taking in audience feedback and understanding what worked and what didn't.
Raj Nidimoru told Firstpost, "We are behind this time. We have the world in place, we have the concept, we have an idea, and the foundation to some extent. But we're still developing the story. This time, we're actually seeing the feedback, and there's a deluge of it. We need to regroup, clear our heads, and sit and start writing it, so that we're not too influenced but are still cognizant of what was great and what was not."
Among the things that seemingly didn't work is Samantha Akkineni's brown face, which has been criticised in the media. While Raj and DK have maintained that they have always been aware of the discourse surrounding racism, and this can't be compared to a white actor playing a Black character, DK said in the interview, "When something fails, you definitely look at what went wrong, and why it didn't work. And when it succeeds also. Nothing is perfect. There are still going to be niggles."
The Family Man 2 stars Manoj Bajpayee as Srikant Tiwari, a Mumbai man who is repeatedly confronted with the reality that his domestic life is often as turbulent as his professional life as a secret agent. The new season ended with a tease of where the next season's story is possibly headed, with mentions of the coronavirus pandemic, and a China-hatched plan.
Also read: Manoj Bajpayee on The Family Man 2's 'aglio olio' scene: 'Initially, even we didn't how know pronounce it'
Manoj has said that the new season is at least two years away; his co-star Priyamani said in an interview that Raj and DK are expected to conclude work on another series, starring Shahid Kapoor, before they start working on The Family Man season 3.
Topics
Personalise your news feed. Follow trending topics