The Family Man's Priyamani says show's fans tell her 'may God never give anyone a wife like you'
Updated on Jul 17, 2021 07:07 AM IST
The Family Man's Priyamani has spoken about facing trolls and backlash for playing her character Suchi. She added people forget the difference between reel and real lives.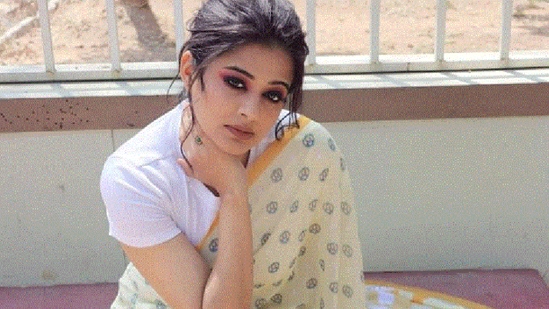 The Family Man 2 actor Priyamani has opened up about receiving backlash from the audience for her character Suchi in the web series. She explained that people forget the difference between reel and real lives and that she is only doing her job.
In The Family Man 2, Priyamani essays the character of Suchitra Iyer aka Suchi who faces the dilemma as a wife tired of being the only caretaker of her family. Manoj Bajpayee plays the role of Srikant Tiwari, her husband in the series. Sharad Kelkar plays the character of Arvind, Suchi's close friend and colleague.
Speaking with Bollywood Bubble, Priyamani said, "I believe that I have done something right. You can diss me all you want, you can hate me. But that's when I know that my character is good...even now I received a message saying, 'Aapko Shrikant ke sath aisa nahi karna chahiye tha (You shouldn't have done this to Shrikant.'...Whatever post I put on my Instagram, half the people comment saying, 'Oh Arvind ke liye aapne aisa kiya (You did this for Arvind)', or 'Aapne Shrikant ko dhoka kyun diya (Why did you cheat on Shrikant)?' I don't tend to respond to all that. I just laugh it off...And a lot of people actually send me messages saying, 'Bhagwan do roti kam de but tumhari jaisi biwi kisi ko na de (May God give me a slice of bread less but not a wife like you)' (laughs)."
Speaking on trolls, she said, "I can't sit down and explain everyone saying, 'Boss this is reel. I am an actor. This is my job what I am doing. I am not this in real life'. And people are actually going to the extent of saying even things like 'You will never be happy in your life.' I wonder why go to such an extent? Look you don't like the character, well and good, that is your opinion. But you don't have to take it out personally on the actor who is playing the part."
In The Family Man, Priyamani and Sharad Kelkar characters Suchi and Arvind travel to Lonavala on a business trip and the makers have left that thread dangling as to what happened between them there. Suparn Varma, one of the writers and directors of season 2, had said that the Lonavala mystery should remain unresolved for as long as the show runs.
Also Read | The Family Man's Priyamani supports Kareena Kapoor over alleged fee hike to play Sita: 'How does that matter?'
Meanwhile, Priyamani will next feature in Narappa, a Telugu action-drama. It also has Karthik Rathnam and Venkatesh Daggubati in the lead roles. Directed by Srikanth Addala, the movie will release on the streaming platform Amazon Prime Video on July 20.
Personalise your news feed. Follow trending topics