Latte recipe, broccoli is the new superfood everybody's drinking for weight loss, fitness
Latte recipe: Broccoli Latte is a 'health' trend that originated in Australia and is now finding takers around the world. Here's how it is made and why it is so good for you.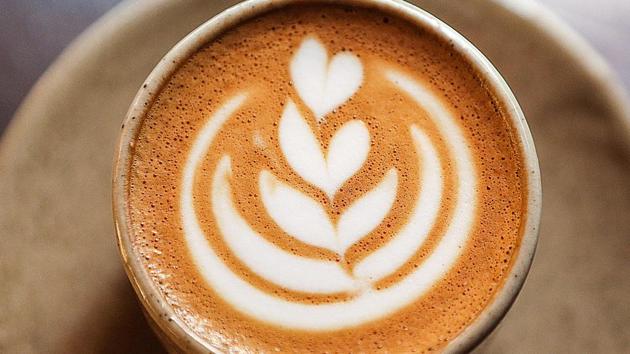 Updated on Jul 13, 2018 02:23 PM IST
Looking for a new latte recipe? Here's an idea: Mix superfood broccoli with your favourite beverage coffee? The result is Broccoli Latte, a surprising health drink that has millions of fans across the world. How do you make it? Add broccoli powder into a regular cup of coffee, suggests the drinks' inventor, Australia's Commonwealth Scientific and Industrial Research Organisation (CSIRO). The aim behind it is to make people eat more vegetables, and in the process lose weight, stay fit.
Also read: Can't lose weight? Try swimming for weight loss and total fitness
"Our research shows that two-third of Australian adults do not eat enough vegetables. Broccoli contains protein, fibre and health-promoting bioactive phytochemicals, making it an ideal candidate for being turned into a powder ingredient," explained the statement by CSIRO.
Broccoli latte follows in the trail of other 'healthy' concoctions like mushroom coffee, turmeric latte, and butter coffee.
Why broccoli is a superfood
Broccoli is highly versatile and can be eaten as a stir-fry or added to a gravy, and it helps in weight loss. "It has high levels of antioxidants and lowest calories," says nutritionist Iram Zaidi.
Studies have attributed a host of benefits to broccoli. Researchers from the University of Western Australia found that eating cruciferous vegetables like broccoli three or more times per day can decrease the risk of heart disease.
Also read: Weight loss food, include these 10 in your diet plan to lose weight fast
A 2017 study published in the journal Science Translational Medicine found that broccoli contains an anti-diabetic substance. And a 2015 study by the Institute of Food Research (IFR) in Norwich, Britain, showed that including a new broccoli variety in the diet could improve heart health by reducing levels of bad cholesterol in the blood by around 6%.
That's not all. A study done by Pennsylvania State University in the US found that people who suffer from digestive problems like leaky gut and colitis could benefit by consuming three and a half cups of fibrous vegetables like broccoli. In addition, broccoli may also help prevent cancerous diseases and Crohn's Disease, caused by inflammation in the lining of the gut, the researchers suggested.
Follow @htlifeandstyle for more
Close Story
Personalise your news feed. Follow trending topics