World Environment Day: 13 celebs who will inspire you to save the planet
This World Environment Day, take cue from these stars who are using their celebrity status to change the world for the better: Leonardo DiCaprio, Matt Damon, Priyanka Chopra, Beyoncé, Angelina Jolie, Rahul Bose, Gul Panag, Selena Gomez, Kajol, and many more.
health and fitness
Updated: Jun 04, 2016 07:40 IST
As World Environment Day (June 5) approaches this Sunday, take cue from these stars who are using their celebrity status to change the world for the better. We're talking, Leonardo DiCaprio, Matt Damon, Priyanka Chopra, Beyoncé, Angelina Jolie, Rahul Bose, Gul Panag, Selena Gomez, Kajol, and many more.
Read: This World Environment Day go green with these 7 eco-friendly date ideas
Here's to giving back to the planet and saving Mother Earth.
Leonardo DiCaprio
When we think of eco-friendly celebs, Leo is essentially the king of the world. In 1998, he established the Leonardo DiCaprio Foundation to assist the world's most endangered animals and places. He also sits on the board of several wildlife organisations, including the National Resources Defense Council and the International Fund For Animal Welfare. Using his craft, he has produced several media projects that have been dedicated to raising awareness on the need for more environmental support, such as the short web film, Water Planet.
Matt Damon
Actor, writer, producer, director and global water crisis champion – Matt Damon is juggling several responsibilites. The Hollywood bigwig is fighting the crisis through Water.org, which he co-founded. The organisation has programs across the world, and sponsors multiple fundraisers dedicated to bringing clean water to countries that need it the most. Its informative website also helps educate the public on alarming water statistics – like the fact that one in 10 people lack access to clean water.
Priyanka Chopra
As campaign ambassador for Greenathon (aka the NDTV-Toyota Green campaign), Priyanka started the 'plastic clean-up drive' campaign in April, 2014 on the banks of Yamuna River, Agra. The main goal of Greenathon, a nationwide campaign started in 2008, is to spread awareness on sustaining greenery and raise funds for saving the environment and championing social causes. The campaign also helps villages with electricity, cleaning up rivers and recycling plastic bags.
Beyonce
Beyonce's charity, #BeyGood helps raise awareness on the needs of our planet. Only recently, the organisation's site posted an article to inform the public of little ways we can all help treat Mother Earth a little better. Some tips include going meatless one day a week, recycling old cell phones, and even what kind of cotton swabs are most eco-friendly!
Angelina Jolie
Along with husband Brad Pitt, Angelina created the Jolie-Pitt Foundation, which is dedicated to protecting natural resources and helping conserve wildlife. She is especially known for her help in responding to humanitarian crises caused by natural disasters.
Rahul Bose
Our very own Bollywood actor and social activist, Rahul Bose has been active in the fight against climate change and environmental protection. In 2009, Rahul, who represented Oxfam at the UN Climate Conference in Copenhagen, joined tens of thousands of demonstrators at a mass rally and candlelight vigil outside the Danish Parliament in Copenhagen. He also started the Rahul Bose foundation to work on climate change issues.
Cate Blanchett
In 2007, Cate helped launch the Who On Earth Cares campaign for the Australian Conservation Foundation (ACF). The ACF works to promote ecological sustainability, and has worked to protect some of Australia's most-endangered lands. Blanchett also made an appeal for the charity SolarAid, and took part in a short film to promote the organisation.
Gul Panag
Gul Panag is part of the Col Shamsher Singh Foundation and Gul 4 Change. It works towards basic sanitation, waste disposal and effective employment of natural energy resources. In fact, she also formulated a 'green home' by effectively employing water harvesting and solar power energy instead of exhaustive resources.
Selena Gomez
As a UNICEF ambassador, Selena promotes clean and safe drinking water through the Tap Project. She has used Twitter as a platform to get her fans involved and asked them to support the mission by donating $1 or more for the tap water that they would normally enjoy for free. The Tap Project has raised nearly $3 million since its inception and helped save children from waterborne illnesses in developing countries.
Jessica Alba
Jessica Alba is the founder of The Honest Company, which is an organisation that acts as a resource for families who are seeking eco-friendly household products. One of the main goals of The Honest Company is to promote sustainability and to leave future generations with a plethora of resources.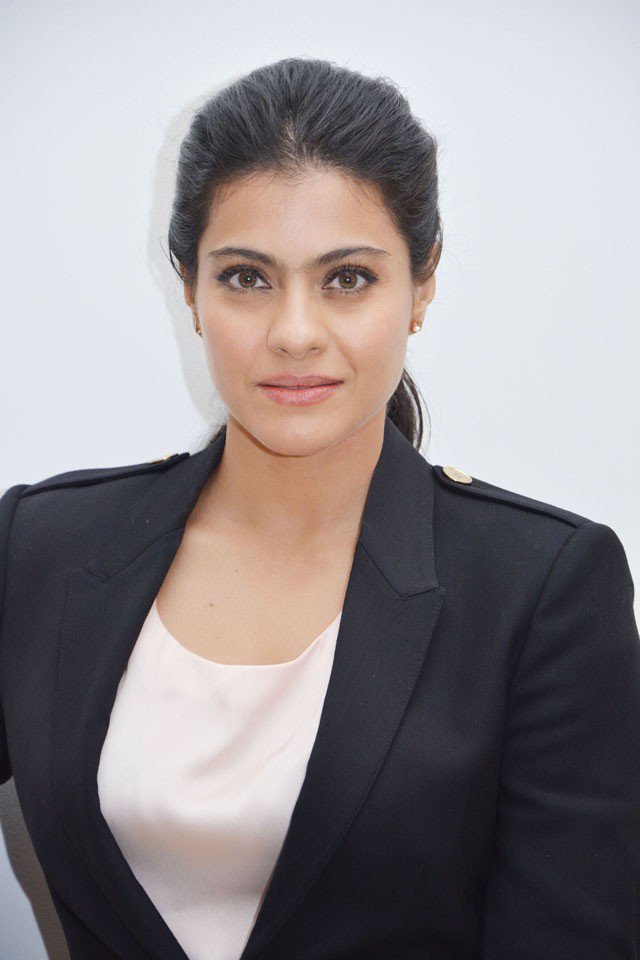 Kajol
The Bollywood actor has been part of the Help A Child Reach 5 campaign for over three years, which spreads the importance of good hand washing habits around the world. She has been actively advocating the cause on various platforms in India and globally, and has engaged with various policymakers to make a difference.
Adam Levine
Adam Levine and his fellow Maroon 5 band members have pledged their support to Global Cool, an interactive website that fights global warming by motivating people to reduce their energy usage. He is also a founding member of Reverb's Green Music Group, an environmental coalition of musicians that promotes awareness by magnifying the work of non-profit organisations and facilitating eco-friendly projects in the music industry.
Gisele Bundchen
The Brazilian supermodel serves as United Nations goodwill ambassador for the UN Environment Program, and won International Green Celeb of the Year at the Green Awards in London last year. Her activism began when she spent time with an Indian tribe in the Amazon rainforest and became aware of the prevalent issues of water pollution and deforestation. She launched the Clean Water Project in her hometown of Horizontina, which promotes micro basin water harvesting structures in the region and the planting of native trees.
The author tweets as @SanyaHoon
First Published: Jun 04, 2016 07:37 IST