World Immunisation Week: Rumours becoming the biggest hurdles to immunisation in India
Apr 28, 2017 02:26 PM IST
Vaccine-preventable diseases kill one child every minute in India. If all children fully immunised, more than half these lives could be saved, but sporadic rumours and mistrust often make parents say no to lifesaving vaccines
Rumours are the biggest hurdles to immunization. A video claiming immunization made children infertile and impotent went viral in Mewat in Haryana and forced the government to scrap its immunization drive last month under Mission Indradhanush, NDA's flagship programme that aims to raise routine immunization coverage from the current 71% to more than 90% by 2020 by focusing on underserved areas.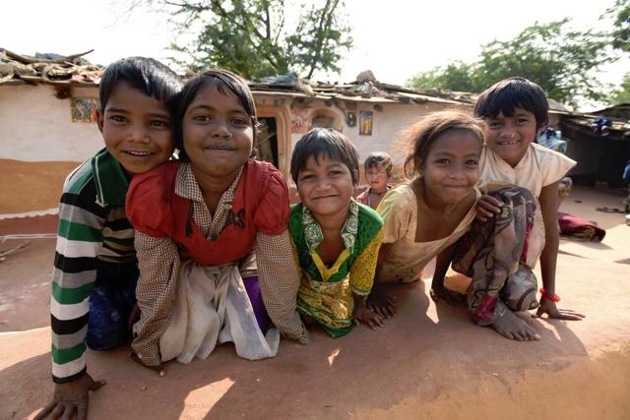 In January this year, texts and audio clips shared on Whatsapp and Facebook urging parents not to get their children vaccinated against measles and rubella (German measles) in Tamil Nadu and Karnataka rocked India's campaign to eliminate the disease that killed an estimated 49,200 children in India in 2015. India's measles elimination programme in five states almost stopped before it started because of these rumours claiming the MR vaccine caused brain damage and was banned in the US
"Rumours by nature are not based on facts and dispelling them involves going on an information, education and communication overdrive at the grassroots level," says Dr Pradeep Haldar, deputy commissioner immunization, ministry of health and family welfare. "Despite the sporadic rumours preventing immunization activities, India eradicated polio and even measles-rubella vaccine (MR-VAC) in five states -- Tamil Nadu, Karnataka, Puducherry, Lakshwadeep on February 7 -- got more than 95% coverage," said Dr Haldar.
Efforts are on in Mewat to convince parents that vaccines save health and life. "In Mewat, we have involved religious and political leaders at the block and panchayat level and are simultaneously doing a headcount of children missed to ensure no one is during the next vaccination round from May 15-21," said Amneet P Kumar, mission director, department of health and family welfare, Haryana.
Despite roadblocks, Mission Indradhanush is improving reach. More than 2.14 crore children and around 56 lakh pregnant women have been immunized since December 2014, with India's routine immunisation coverage increasing by 5-7% over two years, compared to an average of 1% over the past decade, shows Integrated Child Health & Immunization Survey.
One in five of the world's 5.9 million under-5 deaths take place in India, with more than half being from vaccine-preventable and treatable infections, such as pneumonia, diarrhoea and sepsis. If all children are vaccinated after birth, more than half these lives could be saved.
"Despite its (Mission Indradhanush) achievements, one child in India still loses his/her life every minute due to a vaccine preventable disease," writes India's Health and Family Welfare Minister J P Nadda in the Hindustan Times. "We cannot let this happen."
India: Protecting children from disease
• Full immunization coverage: 71%
• 2.14 crore children and 56 lakh pregnant women fully immunized under Mission Indradhanush
• Under-5 mortality (deaths per 1,000 live births): 45
• Pneumonia caused 13% of the 1.17 million under-5 deaths
• Measles killed an around 49,200 children in 2015 in India, which is around a third of the 150,000 global deaths
• Diarrhoea deaths in India accounted for 10% of the 111,000 million deaths globally
• The poorest children are nearly twice as likely to die before age 5 than the richest.
Source: Union Ministry of Health and Family Welfare, UNICEF
"Exciting news! Hindustan Times is now on WhatsApp Channels
Subscribe today by clicking the link and stay updated with the latest news!"
Click here!