'Modicare' to cost govt Rs 1,100-1,200 per family every year
Updated on Feb 02, 2018 10:28 PM IST
Finance minister Arun Jaitley announced 'the world's largest government-funded healthcare programme' in the Union Budget on Thursday, under which medical cover of up to Rs 5 lakh will be provided to over 10 crore families.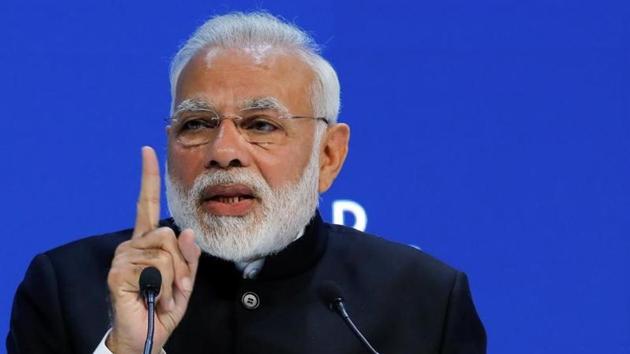 Hindustan Times, New Delhi |
Jatin Gandhi and Rhythma Kaul
Describing the National Health Protection Scheme (or Modicare, as some are calling it) as the precursor to universal health coverage in the country, NITI Aayog said it will need 12,000 crore every year to cover 100 million poor households (and 500 million individuals).
The scheme is likely to be rolled out on Independence Day, August 15, or on Gandhi Jayanti, October 2, this year.
"Around ₹2,000 crore has been allocated for the scheme, but eventually, the states will have to implement it with help from the Centre. The Centre will bear 60% of the cost, and 40% will be borne by the states," said J P Nadda, Union health minister.
The additional Rs 11,000 raised from increasing the education and health cess from 3 per cent to a 4 per cent will be also used to fund NHPS.
"NHPS is expected to reach 50 per cent beneficiaries in the first year based on the states' acceptance, for which it will need a budget of Rs 6,000 crore in 2018-19," said Alok Kumar, advisor, NITI Aayog.
A premium between Rs 1,000 and Rs 1,200 for each family will provide a floating cover of Rs 5 lakh. The beneficiaries for the scheme have been identified on the basis of the socio-economic caste census 2011.
"There will be no ceiling on family size," said Preeti Sudan, Union health secretary. "The choice of the insurance model will depend on the state, but we would ideally want the states to move to a Trust model like Aarogyasri in Andhra Pradesh so that the money stays in the government system," Sudan added.
The health ministry is in the process of preparing a draft concept note defining the contours of the scheme for clearance by the Union Cabinet.
"Twenty-four states already have health protection schemes in some form or the other, which are likely to be subsumed in this scheme because it will be expensive for them to run parallel programmes,"said Sudan.
Rajasthan, for example, provides Rs 3.3 lakh – Rs 30,000 for general illnesses and Rs 3 lakh for critical illnesses – under Bhamashah Swasthya Bima Yojana, which can be raised to Rs 5 lakh with the Centre's funding.
"We will begin engaging with the states from next week," said Dr Vinod Paul, Member (Health) NITI Aayog.
"It's a first step and the states with readymade schemes will benefit immediately because they can roll it out quickly. The last mile will take four to five years as the challenge will be to roll it out in underserved states with few hospitals and doctors," said K Sujatha Rao, former secretary, Union Ministry of Health and Family Welfare.
Close Story
Personalise your news feed. Follow trending topics