'Chhattisgarh cops raped tribal women': Human rights body sends notice to govt
Updated on Jan 08, 2017 01:17 PM IST
The National Human Rights Commission (NHRC) has found 16 women prima facie victims of rape, sexual and physical assault by police personnel in Chhattisgarh.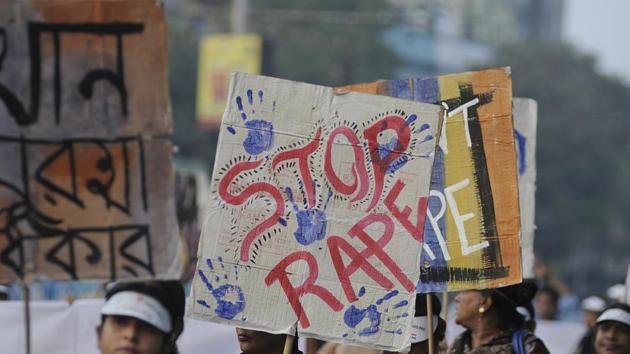 The National Human Rights Commission (NHRC) has issued a notice to the Chhattisgarh government over the alleged rape, sexual and physical assault of 16 tribal women by the state police in 2015.
Holding the state government "liable" for the crimes, the human rights body asked chief secretary to answer why it should not recommend interim monetary relief of Rs 37 lakh to the victims.
The relief that it intends to recommend was Rs 3 lakh each to eight victims of rape, Rs 2 lakh each to six victims of sexual assault, and Rs 50,000 each to two victims of physical assault.
NHRC had initiated proceedings based on a 2015 news report that stated that women from five villages had accused the state police of sexually harassing and assaulting more than 40 of them and gang-raping at least two in Bijapur district.
It was also reported that belongings of many villagers were destroyed, stolen or scattered by the forces passing through the villages.
The Commission said the allegations were reiterated before an NHRC team which conducted a spot investigation before the magistrate. It has found a total of "34 victims" and was waiting for the recorded statement of about 20 other victims.
"Almost all the victims in these incidents, covered under the three FIRs, are tribals. However, Scheduled Castes and Scheduled Tribes (Prevention of Atrocities) Act has not been invoked in any of the cases. As a result of this, the due monetary relief under the SC/ST (PoA) Act has not been paid to the victims," it added.
(With inputs from PTI)
Also read | Chhattisgarh rape: Judicial probe says cops killed tribal girl
Personalise your news feed. Follow trending topics