Russia plans to venture into mini hydro-electric power projects in India
Indo Asian News Service, Moscow |
Indo Asian News Service
Jun 21, 2017 11:18 AM IST
Russia's Rosatom is trying to go beyond the nuclear plant business, and is in talks with India to venture into several mini hydel projects.
Russia's Rosatom State Atomic Energy Corporation is holding preliminary talks with the Indian government and private companies to expand its footprint in India by venturing into the small container-based mini hydro power segment.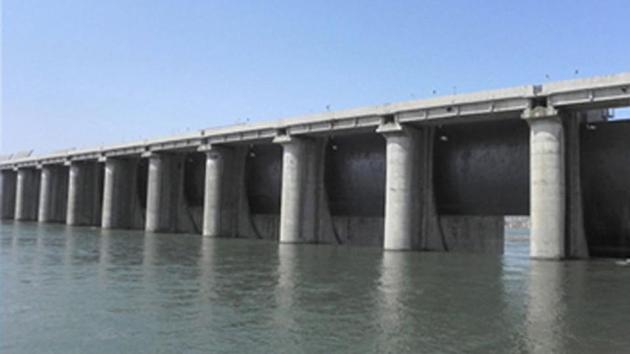 This will take Rosatom beyond the nuclear plant business, an official said. The mini hydel projects it plans to bring to India will have units ranging from 0.5 to 2 MW.
The discussions were taking place through Ganz Engineering and Energetics Machinery, a 100% Hungarian subsidiary of the company's engineering division Atomenergomash.
"We consider this another opportunity for cooperation between Rosatom and India. Our office in India is working in this direction. We are discussing the issues both with the government and private bodies," Rusatom International Network president Alexander Merten told a select group of journalists in Moscow.
Rusatom International Network is involved in marketing and business development of a number of Rosatom projects abroad.
The small hydro-power plants are pre-fabricated and assembled in the factory. The customer receives three containers -- holding the turbine, electrical components and diesel generator, Merten said.
"In case of good demand from India, we are ready to consider the pre-fabrication of the unit, denoting the preliminary assemblage and the assembly line," he said.
Ganz has a 180 year history of producing hydro turbines, which are installed in many plants in a number of countries, and feature even at the Niagara Falls.
He said the mini hydro power units were based on simple designs and were economically viable in remote, mountainous areas where power supply was unavailable.
"We have pilot installation of the mini hydel plants in Georgia and are also discussing the issue with Turkey and Middle Eastern countries."
Dwelling on the advantages of the units, he said the construction and installation of the product on the riverside or any other water reservoir does not involve a high cost and it was also not ecologically harmful.
"There is no need to change the river mouth for installation nor does it require installation of dams. It allows for preservation of ecology," he said on the sidelines of the Atomexpo 2017 organised by Rosatom near the Red Square.
The power generation can be started within a month.
The company said the plants can also be managed through remote control by using a mobile or tablet, making it easier for the owner to keep a tab on the electricity generated by the system.