US journalist Angad Singh allegedly denied entry into India, deported to NY
Published on Aug 26, 2022 12:20 PM IST
His mother Gurmeet Kaur, who is also a writer, narrated the entire incident on social media saying the authorities didn't give a reason before deporting him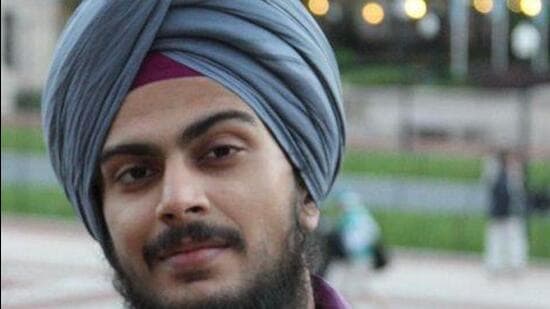 A US citizen of Indian origin and journalist Angad Singh was allegedly denied entry to India and deported from the New Delhi airport to New York on Wednesday night, his family members said.
In a Facebook post, his mother Gurmeet Kaur, who is also a writer, said, "When I flew to America for the first time - PanAm flight from Bombay to New York - I saw a Sikh boy about my age (I was 22) handcuffed and being taken away to be deported back to India. My heart tore. I spoke to him from a distance - to comfort him. He said he didn't know the reason. He was tired of sitting down in plane rides and all he wanted to do was to lay down - his back hurt so bad. I wished him Chardikala (high spirit). "
Also Read:Karnataka Home Minister says foreigners with expired visas should be deported
"Today, a generation later, My son an American citizen who travelled 18 hours to Delhi to visit us in Punjab was deported. Put in the next flight back to New York. They didn't give a reason. But we know it is his award-winning journalism that scares them. It is the stories he did and the stories he is capable of", she said.
She added, "It is the love for his Motherland that they can't stand. It is the cutting edge reporting of #ViceNews that gets to them. He is 6'5" tall. His back hurts from riding long rides in such small spaces. He must be wanting to lay down. I wish you Chardi Kala my boy. It's not easy to be a Sikh, a Gursikh on top, a journalist, a warrior of truth and justice. Speaking truth has a price. We must pay it. I am comforting your back. See you in the land of free. Ps: So which story do you think pissed them off?"
According to sources, Gurmeet, who is also settled in US, is in India at present. Angad was planning to come to India on a personal visit to meet his family members, the sources said.
Gurmeet was not available for comment over the phone.
Personalise your news feed. Follow trending topics