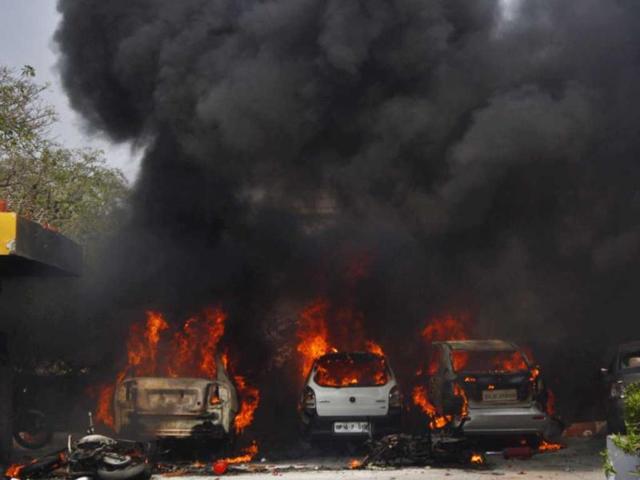 We must heal the exchequer
The latest strike is aimed at the symptoms. The UPA must now address the disease.
UPDATED ON FEB 20, 2013 11:09 PM IST
Trade unions from across the political spectrum are agitating over inflation in a rare display of solidarity a week ahead of what is widely expected to be the United Progressive Alliance's most austere budget. Timed to coincide with the commencement of the budget session of Parliament, the two-day countrywide strike ignores an appeal by Prime Minister Manmohan Singh to call it off. The impact is mostly being felt in the transport industry which will be affected by a recent decision to allow diesel prices to creep up to phase out the government subsidy on the fuel. Swelling subsidies, including a proposed one on food entitlements, have bloated the fiscal deficit to twice as much as the long-term target. Finance minister P Chidambaram has announced a five-year schedule to cut the deficit to 3%, beginning with next week's budget.
He must stay the course on deficit reduction. The inflation that is agitating the unions is partly a result of government profligacy. India's expansionary fiscal stance has not reversed after it climbed out of the 2008 global financial crisis, despite the central bank squeezing credit out of the system to arrest a persistent price rise. The contradiction in monetary and fiscal policy has crowded out productive investment, which is showing up in the economy's growth rate that has fallen to a decade's low. It is imperative that the government now keep its part of the bargain and reduce the twin deficits — fiscal and trade. Pressure by unions affiliated to the Opposition Bharatiya Janata Party, the Left and the ruling Congress should not force the government's hand on whittling down unnecessary subsidies.
The UPA's welfare agenda, for all its ambition and good intention, will not be able to withstand the effects of persistent inflation. Real incomes of the majority of voters in next year's general elections have been declining during the UPA's second term in office. The unions are protesting against the symptoms, the government must address the disease. Immediately, that means healing the exchequer. Over a longer horizon, it also involves improving farm yields and making Indians pay for the fossil fuel they burn. Delayed reforms like allowing foreign supermarkets, freeing transport fuel prices and pricing electricity rationally are a beginning. There is scope to introduce capital into agriculture by removing inefficiencies in production and distribution. The approach must shift from subsidising farmers to enhancing farm investments and providing more factory jobs to drain the excess labour pool from agriculture. Structural inflation is not going to go away with quick-fix solutions.
Close