Happy Rose Day 2023: Know the meaning of different colours of roses this Valentine's Week
Feb 07, 2023 08:18 AM IST
Happy Rose Day 2023: Have you been picking up roses for your friends or lover casually? You'll be surprised to know the real meaning and significance of each colour of roses. As Rose Day of the Valentine's Week is just around the corner, here's which relationship each colour stands for
The most romantic week of the year, Valentine's Week, is just around the corner and it starts with Rose Day before eventually counting down to Valentine's Day every year on February 14. Rose day is marked each year on February 7 as the celebration of love, life, zeal and passion where people express love for their beloved in a lot of ways – through gifts, letters, songs and poems but especially through exchange of roses.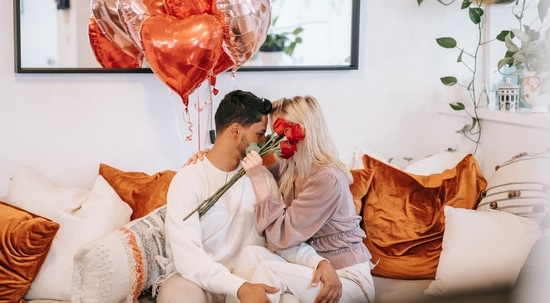 Rose Day could not have fallen in a better month since flowers blooms in February with the arrival of the Spring season and the significance behind gifting rose on this day is that this flower signifies the bond of love. So on Rose Day, which marks the first day of week-long romance, people gift roses of different colours to their beloved.
Have you been picking up roses for your friends or lovers casually? You'll be surprised to know the real meaning and significance of each colour of roses. As Rose Day of the Valentine's Week is just around the corner, here's which relationship each colour stands for:
1. The red rose is the most loved of all roses. It stands for love and passion.
2. Orange rose speaks of immense passion for someone. Gift them to the one you love and let them know how much you are passionate about them.
3. Gift a peach rose to the one you love to let them know that even though you're shy to confess, you are in love with them.
4. Yellow rose speaks of the promise of a lifelong friendship.
5. The lavender rose is rare and gorgeous. Gift it to someone to let them know that you have fallen in love at first sight with them.
6. The pink rose stands for appreciation and admiration. In case you want to praise someone, make their day by gifting them a pink rose.
7. The white rose stands for simplicity and is usually gifted during wedding ceremonies or funerals.