9 health conditions that bone marrow transplant, stem cell therapy can cure
Jan 07, 2023 05:37 PM IST
Bone marrow transplants, also known as stem cell therapy, have been carried out by physicians and here are 9 health conditions that it can definitely cure
There's no doubt that various disorders can be treated and cured by stem cells where stem cell treatment, commonly referred to as regenerative medicine, uses stem cells or their byproducts to encourage the repair response of sick, malfunctioning or wounded tissue. It is the next step in the transplantation of organs, replacing donor organs—which are scarce—with cells.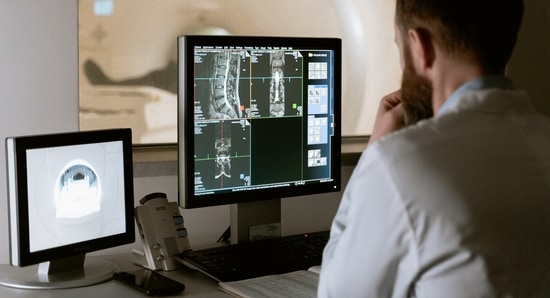 In an interview with HT Lifestyle, Dr Pradeep Mahajan, Regenerative Medicine Researcher and Founder of StemRx BioScience Solutions India, explained, "In a lab, researchers cultivate stem cells. Through manipulation, these stem cells may be made to specialise into particular cell types, such as heart muscle cells, blood cells, or brain cells. The person can then get the implanted specialist cells. The cells could be injected into the heart muscle, for instance, if the patient has cardiac problems. The healthy heart muscle cells that were implanted might potentially aid in healing the damaged heart muscle."
Talking about whether illnesses already been treated with stem cells, he said, "Yes. Bone marrow transplants, also known as stem cell transplants, have been carried out by physicians. In stem cell transplants, stem cells either replace diseased or chemo-damaged cells or work with the immune system of the donor to combat certain cancers and blood-related illnesses such as leukaemia, lymphoma, neuroblastoma, and multiple myeloma. Adult stem cells or umbilical cord blood are used in these transplants. A number of degenerative disorders, including heart failure, are among the ailments that researchers are exploring adult stem cells to treat."
He revealed 9 such health conditions that can definitely be cured using Stem Cell Therapy -
1. Orthopaedic diseases: In orthopaedics, stem cell treatment and growth factor therapy are both used to speed up the healing process after surgery and to accelerate the recovery of muscles, tendons, and arthritic joints. Fasciitis, Frozen Shoulder, Tennis Elbow, Carpal Tunnel Syndrome, Spondylitis, Osteoarthritis, Avascular Necrosis, Spine Fractures, ACL and Spondylolisthesis are a few diseases that can be cured.
2. Auto-immune diseases: It has been discovered that the innate and adaptive immune systems contain stem cells. Although these methods raise certain ethical questions, stem cells like hESC and iPSC have so far been employed to treat autoimmune diseases such as type 1 diabetes, rheumatoid arthritis (RA), multiple sclerosis (MS), and systemic lupus erythematosus (SLE). To name a few diseases that can be cured are - Autism, Diabetes Type I And Type II, Ankylosing Spondylitis, Rheumatoid Arthritis, Multiple Sclerosis, Ulcerative Colitis, Fibromyalgia, Scleroderma, Psoriasis, Alopecia Aerate, Leukoderma, Addison's Diseases, Lupus Erythematosus, Sickle Cell Anemia.
3. Metabolic diseases: Stem cells are effective for treating metabolic diseases including diabetes, insulin resistance, and high blood lipid levels because they can develop into different tissue types like bone, cartilage, and muscle. To name a few diseases that can be cured are - Thyroid, ENT, Neural Hearing Loss, Empty Nose Syndrome, Asthma, Bronchitis, Bruncho Pharyngitis, SubMucous Fibrosis, Post Covid Syndrome, CKD, Lung Fibrosis, Ed, Urinary Incontinence, Tuberculosis, Gangrene
4. Neurological diseases: A possible treatment for many neurological illnesses is stem cell therapy. One such instance involves stroke, a crippling health issue that affects hundreds of thousands of people globally. The discovery of new stroke therapies with larger therapeutic windows would be extremely beneficial for many patients. To name a few diseses that can be cured are - Cerebral Palsy, PSP, MND, Anterior Horn Diseases, Ataxia, CerebroVascular Accidents, RTA, Stroke Including Paralysis, HemiPlegia, Quadriplegia And Paraparesis, Spinal Cord Injury, Alzheimer's, Parkinson's, Dementia, OCD, Learning Disabilities, Transverse Myelitis, GBS, Tinnitus, Facial Palsy, Cerebral Atrophy, Epilepsy, MR, Spina Bifida.
5. Cosmetic indications: For the bulk manufacture of stem cell-derived products, stem cells of human or animal origin are typically used in the cosmetics industry. A variety of treatments, including tropical creams, serums, and intradermal injections, are currently available that are manufactured from stem cell condition medium or a particular fraction. Conditions related to Hair, Scars, Keloids, Acne, Facial Creases, Melisma, Abdominal And Pregnancy Stripes, Vampire Face Lift, Hypertrophic, Scars Non-Healing Ulcers and Other Conditions Used Stem Cells and Other Growth Factors can be treated using stem cells.
6. Eye conditions: Through the restoration of missing cells in the eye and/or the release of growth factors into damaged neuropil, the use of stem cells has demonstrated potential as a cellular treatment for retinal degenerative disorders. Optic nerve injury, RP, AMD, Early cataracts, Glaucoma, and Sojourn Syndrome are a few that can be cured using stem cells.
7. Muscular diseases: One of the most promising approaches to treating muscular dystrophies is stem cell-based treatment. The ability to differentiate into several cell lineages and the potential for long-term self-renewal are the two characteristics that most clearly distinguish stem cells. To name a few - DMD, Polymyositis, BMD, Myasthenia Gravis, Myositis,
8. Rare indications: Stem cell types will keep fostering collaboration across several research fields and advancing the study of uncommon illnesses using evidence-based medicine. To name a few curable diseases, we have - Amniotic Band Syndrome, Down's Syndrome, Sturge Weber Syndrome, Dandy-Walker Syndrome Or Variant, RA Shoulder, Dermatositis, and Achondroplasia.
9. Cancers with NK cells and DC CELLS, Breast Cancer and Urinary Bladder Cancer have been proven to be cured with stem cell therapies.
Dr Pradeep Mahajan concluded, "Stem cell researchers are making significant progress in their understanding of healthy development, their understanding of the causes of disease, and their invention and testing of prospective patient therapies. However, there is still much to understand about stem cells' functions in the body and their ability for healing. The majority of illnesses, disorders and injuries will soon have safe and efficient therapies available."