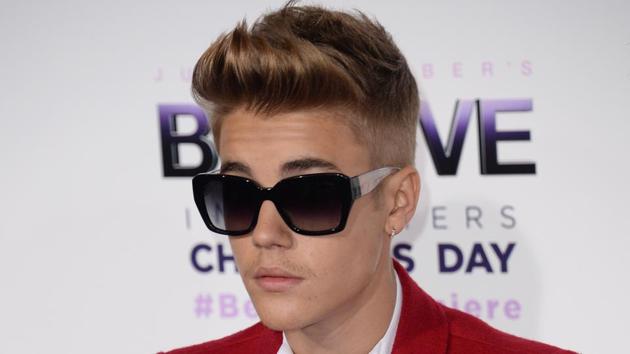 What is Justin Bieber most likely to do when he is in India for his concert?
Look out for Justin Bieber's first visit to India, and what his schedule is going to be like.
UPDATED ON MAY 08, 2017 08:03 AM IST
While the pop-sensation's itinerary has been a closely guarded secret, with no one willing to talk about when he is expected to set foot in Mumbai, or where will he stay, or what places will he visit, here's what could be doing during his three-day visit that culminates with a concert on May 10.
WHEN WILL HE LAND:
Justin Bieber is expected to land in Mumbai on Sunday (May 7) on a private jet, but his expected time of arrival has not been disclosed. He may not come out of the airport and is likely to sit in a chopper and fly out directly to the place where he will be staying for the next few days.
Watch the full video of 'What do you mean' :
WHERE WILL HE STAY:
• Three 5-star hotels in the city have been reserved in their entirety for Justin Bieber and his entourage, but we won't know where he stays till he checks in
• The hotel where he lives will be virtually converted into Bieber's private villa with one elevator blocked on all 4 full days for Bieber alone
• His personal suite is likely to be redesigned and top culinary experts are set to supervise the gourmet being served to Bieber
WHAT WILL HE DO:
• Bieber is expected to visit a few place in Mumbai, the spots could likely include Gateway of India
• The 23-year-old may also visit a home for underprivileged children
• He is also likely to be hosted for a party by some of Mumbai's elite
Follow @htshowbiz for more

Close