Shinsuke Nakamura doesn't regret turning down UFC gig, is happy at WWE
Updated on Aug 27, 2017 04:59 PM IST
Shinsuke Nakamura doesn't regret turning down the chance to feature in the Ultimate Fighting Championship (UFC), further stating that he is happy in the World Wrestling Federation (WWE).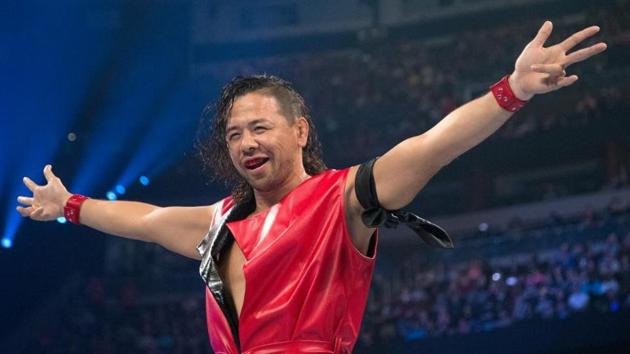 Shinshuke Nakamura is no stranger to the world of mixed martial arts, or MMA. The veteran pro-wrestler is well versed in the Brazilian fighting style of 'Vale Tudo'.
In fact, during his first stint with New Japan Pro Wrestling (NJPW), he enjoyed an impressive 3-1 win record in MMA bouts.
However, when MMA promotion Ultimate Fighting Championship (UFC) wanted to sign him in 2005, Nakamura decided to stay loyal to pro-wrestling. But despite seeingthe chance as a good one, the Japanese superstar has no regrets about his decision.
"Around 2005, UFC offered me a chance to fight for them. But, at that moment, I was under contract with NJPW and I decided to stay in pro-wrestling.
"It was a good opportunity, but I don't regret my choice," Nakamura told Hindustan Times at the sidelines of WWE Summerslam in New York.
The last decade has seen a lot of pro-wrestlers trying to make their mark in the UFC. Ken Shamrock continued to fight in MMA bouts after his WWE release, CM Punk made his debut last year and Brock Lesnar was the reigning UFC Heavyweight Champion for almost a year.
But when asked about a possible career in MMA now, Shinsuke Nakamura said that he is too old for the sport and he wants to keep improving in WWE.
"You have to understand that I am 37-year old now. It has been a long time since my last proper MMA training and although I still train in Brazilian jiu-jitsu, it will take me at least one year to be ready for a proper fight. That is not something I want to do as I am happy in WWE."
Shinsuke Nakamura was one of the biggest names in Japan during his NJPW days and his brilliance can be gauged from the fact that he has won the IWGP Intercontinental Championship a record five times.
He was also a three-time IWGP Heavyweight champion and along with Kazuchika Okada, he formed Chaos, one of the most dominant wrestling stables in the company.
As a result, Nakamura's debut for WWE in 2016 created a huge buzz amongst wrestling fans and what followed was just pure genius.
Shinduke Nakamura went on to win the NXT Championship twice during his one-year stint with the 'developemental' brand. Wins over Finn Balor, Samoa Joe and Bobby Roode made him a fan favourite in no time.
However, the transition to the WWE style of wrestling was not so easy for the decorated performer and according to Shinshuke Nakamura himself, it took him a lot of time to get habituated to his new life in WWE.
"It was a big challenge for me as everything changed overnight. The style here is different and a lot of emphasis is given on dialogue and promos. But, this is something I wanted."
"In Japan, I was already a big name and I thought that it was time for a change in my career," he added.
Personalise your news feed. Follow trending topics