Startup Saturday: Footwear from scrap tyres the latest green innovation
Fundamentals of Blink Green's business is also to reduce the increasing scrap tyre load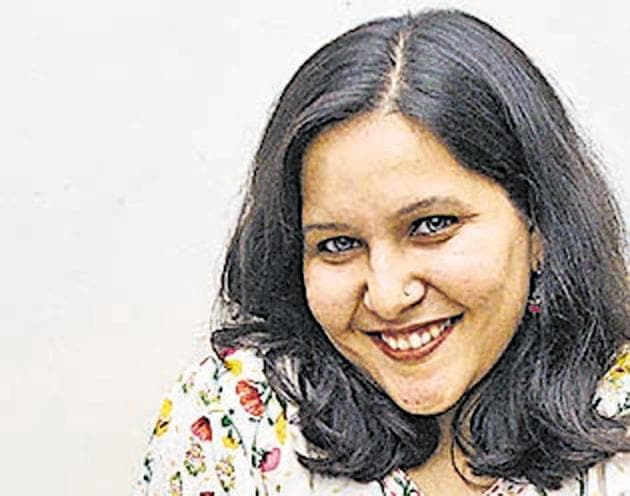 Updated on May 18, 2019 03:22 PM IST
Hindustan Times, Pune |
Namita Shibad
India generates one million tonnes of scrap tyre every year and the problem is that there's nothing that's being done with this scrap, up until recently. Pooja Apte-Badamikar who has done her postgraduation in renewable energy from Teri - The Energy and Resources Institute, took up this challenge.
"The scrap tyres cannot be used for vehicles again due to the Government of India policy. Tyres do not decompose easily so they are a dangerous addition to our landfills. So I thought why not make something out of this scrap that could be used regularly? So I thought of making footwear out of such tyres,"she said. Thus she started the brand Blink Green in November 2018.
Even with a good finish to the footwear the challenge comes from the Chinese manufactured footwear that sells as cheap as Rs 250 per pair on the streets. "With the import duties this still works out cheap. I thought how do I compete with this cost?,"said Badamikar who has made 100 pairs so far.
At the small scale of manufacturing, her selling price adds up to Rs 500 approximately.
Why would a lady buy at double the price? Said Badamikar, "So I thought why not I make custom built footwear? That will give me the edge and even justify the price." She has come up with three business lines for her footwear brand.
One is what she calls the vintage collection which consists of designer and customised footwear. The other is the trends collection that is essentially for the teens. The third is the classic line that caters to the lower middle class for whom durability is equally important.
Like any business Badamikar understands very well that this is a number game. "If I give orders of 100 chappals to my cobblers they will charge me Rs 80 instead of Rs 50 I pay now for one pair. If my order goes up to 500 then their charges may even come down to Rs 40. This can help bring down the price for my customers,"she said.
Pooja started the business with just Rs 50,000 that she got as a winner at the Start Up Yatra competition organised by Startup India, Invest India and Maharashtra state innovation society. "My idea won the best upcoming woman entrepreneur award. This I invested in buying the raw materials for my footwear and for the cobbler fees," she said.
She is currently in talks with two investors and hopes that an infusion of funds will help her scale up the business. Pooja has many facets of the business to look into. She has to get funds to scale up. She has to reduce her cost. Compete with Chinese goods. Ensure she has enough cobblers. "Even though I have managed to convince a few guys to work with rubber which they were reluctant to work with earlier. The fundamentals of my business is to help reduce the scrap tyre load not sell shoes. I've told the cobblers about how this footwear is doing much more than just being shoes. I'm sure they will see the wisdom someday."
To rationalise her price Pooja has come up with two models; "Pull Model where I will take orders from customers and make footwear as per their tastes. They can bring their material to me or buy what I have to offer. In the Push model I plan to tie up with retailers who will sell my products for me," she said. Badamikar is using social media to do her branding.
Rajesh Sharma is Badamikar's mentor and also a preferred mentor with Bhartiya Yuva Shakti Trust.
"I feel the most important thing is the passion that drives the founder. Pooja is a can-do type of person. Her challenges currently are funds and the labour. She is working on both and is in talks with two investors. I have asked her to include some health benefit into her shoes and she is working on it. Blink Green is on a path to success,"she said.
Close Story
Personalise your news feed. Follow trending topics