Latest from carbon dioxide
HFCs are considered a major driver of global warming and are being targeted worldwide. Nearly 200 nations reached a deal in 2016 in Kigali, Rwanda, to limit HFCs and find substitutes more friendly to the atmosphere.


Published on Sep 22, 2022 09:15 AM IST
AP | | Posted by Yagya Sharma
Carbon dioxide emissions come from burning fossil fuels for transportation and electricity generation, cement manufacturing, deforestation, agriculture and many others.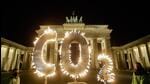 Updated on Nov 11, 2022 11:11 AM IST
Cement is largely the most essential resource for constructing homes. However, the production of cement contributes to carbon dioxide emissions significantly. This World Environment Day, here's all you need to know about Green Cement which is economical, eco-friendly and reduces carbon footprint


Updated on Jun 05, 2022 08:08 PM IST
Making huge changes in life can be a bit daunting but by taking small steps in the right direction, one can pave the way to practice sustainability, reduce the carbon footprint and deliver to the ecosystem. Ahead of are World Environment Day 2022, here are some quick and easy lifestyle swaps for you


Updated on Jun 05, 2022 12:56 PM IST
There are ways to capture carbon dioxide from the air and put to some industrial use or geologically stored somewhere where it can't escape back into the atmosphere. But there are hindrances


Published on Mar 30, 2022 04:49 PM IST