In June 2019, Muzaffarpur witnessed the death of 164 children due to acute encephalitis syndrome, most occurring at the government hospital, prompting the Centre and the Bihar governement to announce a number of preventive measures.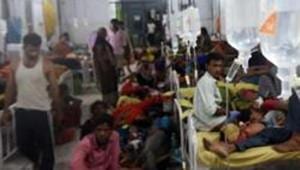 Hindustan Times, Muzaffarpur |
By
Ajay Kr Pandey
The Kerala government has asked the Centre to send experts after four members of a family died on being infected with an unknown virus. Eight others are in serious condition and 25 are under observation.