The BAMCEF, which is at the forefront of the strike, has been protesting against unemployment, as well as the issue of reservations for the SC/ST/OBC in private sectors.

Madhya Pradesh High Court directs state government and the MPPSC to ensure that the reservation for the Other Backward Classes does not exceed 14% while declaring results of the 2019 recruitment exam

The resolution comes on the back of the SEC declaring elections to 567 seats in local bodies reserved for OBCs on January 18.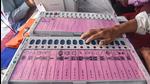 The Centre's application for recall was filed on Sunday days after Madhya Pradesh moved a similar plea earlier last week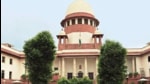 By
Abraham Thomas
, Hindustan Times, New Delhi
The Madhya Pradesh High Court on Thursday stayed the state government's order on 27% reservation for other backward classes (OBC) and 10% for economically weaker section for hiring higher secondary school teachers, an lawyer who participated in the hearing said.