He said only three families used to rule Jammu & Kashmir, but now power is with 30,000 people elected to panchayats and district councils.

Updated on Oct 04, 2022 02:21 PM IST
The footwear was hurled at Tamil Nadu finance minister Palanivel Thiaga Rajan's vehicle in Madurai after he was returning from paying tributes to Indian Army soldier D Lakshmanan, who was recently killed in a terror attack in Jammu and Kashmir's Rajouri district.


Published on Aug 13, 2022 07:23 PM IST
Four soldiers, including a junior commissioned officer (JCO), were killed and two more were injured on Thursday when the Indian Army repelled a "fidayeen" attack in which two terrorists attempted to storm an army camp hours after midnight at Pargal in Jammu and Kashmir's Rajouri district.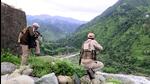 Updated on Aug 12, 2022 04:19 AM IST
A man working as a porter with the Army and his relative, both residents of Nowshera, were picked up by a joint team of the Army and police on specific information late on Saturday, they said.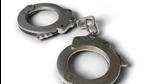 Updated on Dec 20, 2021 02:39 AM IST
Anganwadi centres reopened after 11 months in Jammu and Kashmir's Rajouri district on Tuesday as COVID-19 restrictions began to ease across different parts of the country.


Published on Feb 24, 2021 09:41 AM IST