Police said the incident took place early Sunday and came to fore when traffic police personnel reached the spot to regulate vehicular movement. Investigators said the damaged truck was abandoned nearby

Updated on Jun 13, 2023 12:14 AM IST
Repair work on a sewage pipeline disrupted traffic on Old Railway Road in Gurugram, with traffic diverted for a fortnight. The work was needed to repair a damaged septic tank that was causing a foul smell in the area. The road is a major thoroughfare used by thousands of commuters and connects Rajiv Chowk to the railway station, sectors 4, 7, New Colony and other residential areas. More than 20 traffic police personnel have been deployed to divert traffic towards Pataudi Chowk.

Updated on Apr 07, 2023 11:37 PM IST
Sadar Bazar market fire: Two fire engines were rushed to the site.


Updated on Jan 07, 2023 10:15 PM IST
Senior police officers said the deceased, identified by his first name as Mangal, also hailed from Nepal. He was working as a watchman and living with his family in Sadar Bazar area.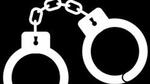 Published on Mar 03, 2022 11:45 PM IST
Earlier in the day, pictures showed a sea of people shopping at popular markets in Delhi, including Lajpat Nagar, Sadar Bazar and Sarojini Nagar, without following Covid-19 protocols.

Published on Oct 31, 2021 11:54 PM IST
Written by Sharangee Dutta | Edited by Avik Roy
, Hindustan Times, New Delhi