Latest from winter session
The winter session of Parliament ended on December 22, a day before the scheduled conclusion, due to protest by opposition parties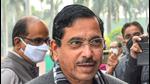 By
Risha Chitlangia
, Hindustan Times, New Delhi
Birla assured the members that this proposal would be discussed in Rules Committee and General Purpose Committee for approval, another leader said.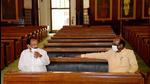 The stormy session, which kicked off with the repeal of three contentious agriculture laws, witnessed a bitter face-off between treasury and opposition benches in both chambers.

The session, which began on November 29, was marred by prolonged disruptions, particularly in the Upper House, where the suspension of 12 Opposition lawmakers on the first day touched off a heated confrontation between the government and Opposition.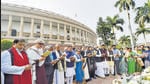 Leader of Opposition in the Upper House Mallikarjun Kharge said the Narendra Modi government had deliberately suspended the 12 MPs so that the bill could be passed easily.