US has won over Indians with nuclear deal
Updated on May 30, 2007 06:00 AM IST
A US survey shows 86 per cent of urban Indians have "very or fairly good" opinions of America after the deal was inked, writes Pramit Pal Chaudhuri.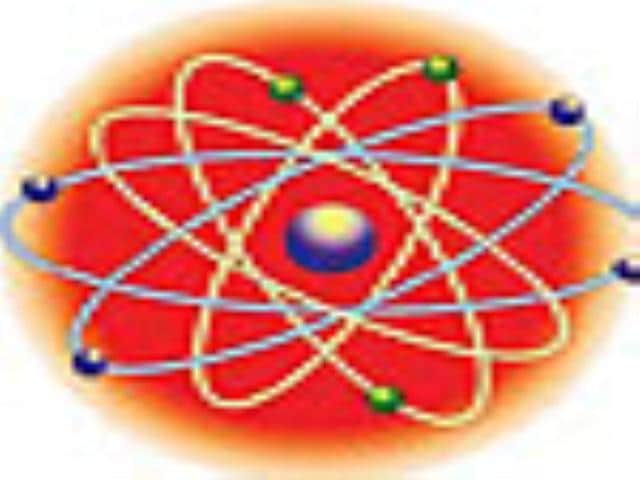 Hindustan Times |
, New York/washington
Pramit Pal Chaudhuri
The Indo-US civilian nuclear agreement is the primary driver behind a 10 year-high in Indian public approval for the US, indicates a recent opinion poll.

A record 86 per cent of urban Indians had "very or fairly good" opinions of the US. Over a quarter cited the nuclear deal as the primary reason bilateral relations had improved — more than any other reason.
The survey, taken in March in India's four largest cities, was done by a polling agency for internal US State Department use. The results broadly reflect several different opinion polls over the past few years showing Indians to be increasingly favourably inclined towards the US.
For example, a poll taken in July last year by WorldPublicOpinion.org showed 58 per cent of Indians said relations with the US were improving, the highest such figure in 10 nations.
There is little collaborative evidence about public views regarding the nuclear deal. But nation-wide surveys last year by magazines like India Today showed 70 per cent of the respondents supporting the deal.
Experts say the nuclear deal is starting to influence public views about the US even though, as South Asia expert Teresita Schaffer of the Centre for Strategic and International Studies says, the deal is "mind-numbing in its detail".

Walter Andersen of Johns Hopkins University agrees. He says the deal will have "a ripple effect" even among those who are not following the negotiations closely.
The survey tends to support this. Even in urban India, 46 per cent of the respondents said they had heard or read nearly nothing about the deal. Of the four major metropolises, Delhiites were the least informed. A plurality (28 per cent) felt the deal's main benefit would be in the military sphere — an issue that has been secondary in the debate within India's strategic community.
Craig Charney, whose agency Charney Associates has done polls measuring anti-Americanism in various countries, explains, "By our research, the prime determinants of attitudes to America is how people see the overall relationship between their country and America — which in India's case is overwhelmingly positive." He said a new Pakistan poll will show the exact opposite sentiment, because Pakistanis feel "neglected and threatened" by Washington.
The survey also says anti-Americanism has fallen to a mere 4 per cent, more or less running counter to a global trend. Says Sumit Ganguly of Indiana University-Bloomington, "In large part, apart from the likes of [communist leader] Prakash Karat and his ilk, no one in India has the time or patience to beat the anti-American drum." It helps, says Andersen, that "We are not seen as backing Pakistan in a knee-jerk way as we did in the past."
Charney says the improved Indian view about the US was driven by both "positives and negatives". The positives included growing economic ties, increased migration and shared democratic systems. The negatives was a "common confrontation with Muslim extremism."
In the final analysis, says Schaffer, "India sees itself on the rise and the US as making that rise easier — and this eclipses things like Iraq."
Close Story
China reaffirms threat of military force to annex Taiwan

Taiwan holds live-fire military drill to 'prep for invasion' by China In an additional response, China said it was cutting off dialogue on issues from maritime security to climate change with the U.S., Taiwan's chief military and political backer. Taiwan's foreign minister warned Tuesday that the Chinese military drills reflect ambitions to control large swaths of the western Pacific, while Taipei conducted its own exercises to underscore its readiness to defend itself.

BRI loses steam, no fresh Chinese investment post-Covid pandemic

Nine years after it was launched by President Xi Jinping, the Belt Road Initiative appears to have lost steam with virtually no new Chinese investment in third countries post-Covid pandemic. Bangladesh Finance Minster AHM Mustafa Kamal has publicly blamed economically unviable Chinese BRI projects for exacerbating economic crisis in Sri Lanka.

Did Trump break the law? FBI search raises fresh questions

The year was 2016, the presidential candidate under investigation was Hillary Clinton and the FBI director at the time, James Comey, laid out the factors the Justice Department weighs in deciding whether to charge someone with mishandling classified records. Whether an FBI search of another candidate from that election, Donald Trump Mar-a-Lago residence is a prelude to criminal charges is unknown. Multiple federal laws require the safekeeping of government secrets.

Joe Biden formalises US support for Finland, Sweden joining Nato

The countries sought out Nato membership earlier this year to guarantee their security in the wake of Russian President Vladimir Putin's offensive in Ukraine. The North Atlantic Treaty Organization's rules require the consent of all of its 30 existing members before Finland and Sweden can officially accede into the alliance, which is expected in the coming months.

Suspect in killing of four Muslim men arrested in New Mexico

Muhammad Syed, 51, an Albuquerque resident, was formally charged with two of the homicides: those of Aftab Hussein, 41, and Muhammed Afzaal Hussain, 27, killed on July 26 and August 1, respectively, but he is considered a suspect in all four murders, city Police Chief Harold Medina said at a news conference.
Personalise your news feed. Follow trending topics