Delhi's air quality improves; slight dip in min temp
Published on Jan 25, 2023 09:56 AM IST
The India Meteorological Department (IMD) said the weather will remain overcast but no rain was expected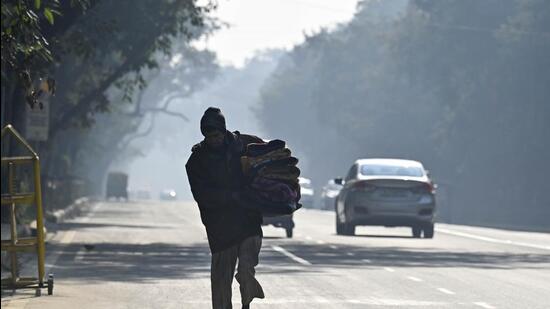 Delhi's air quality improved to the moderate category due to strong winds under the influence of a western disturbance even as there was a slight dip in minimum temperature on Wednesday morning amid a moderate fog.
The India Meteorological Department (IMD) said the weather will remain overcast but no rain was expected. The maximum temperature was likely to hover around the 21°C.
Safdarjung, Delhi's representational weather station, recorded a minimum temperature of 10.6°C, 1.7 degrees less than that on Tuesday.
A maximum temperature of 21.3°C was recorded on Tuesday and 25.9°C on Monday, Delhi's highest for January in four years.
Overcast weather was expected to continue and keep the minimum temperatures around 21°C until Saturday.
Another dry spell was expected to end with rain likely on Sunday. A fresh western disturbance was expected to start influencing Delhi between Friday and Monday.
Under the impact of the western disturbances, Delhi is expected to have cold wave conditions until the end of the month now.
"[There will be] cloudy skies from Wednesday until Saturday and that will lead to a high minimum between 8 to 11°C. At the same time, these clouds will keep the maximum close to the normal mark," said an official.
The official said the impact of the next western disturbance will begin on Saturday night.
Safdarjung this month only recorded only trace rainfall on January 12. Normally, Delhi receives 19.1mm of rainfall in January.
The Air Quality Index separately touched 121 (moderate) at 9am on Wednesday compared to 237 (poor) at 4pm on Tuesday.