Modern families: Let's keep our loved ones together
Dec 18, 2016 11:40 PM IST
Divorce rates are rising in many states of the country. In broken homes, in the absence of parental guidance, thousands of youngsters go down the wrong path and take to crime.
As the year 2016 draws to an end, if someone were to ask me which social malady I want to rid India of, I'd unquestionably say it is dysfunctional families, broken homes and misguided children. To make myself clear, let me share with you the example of Aman from Delhi. His untold story speaks volumes.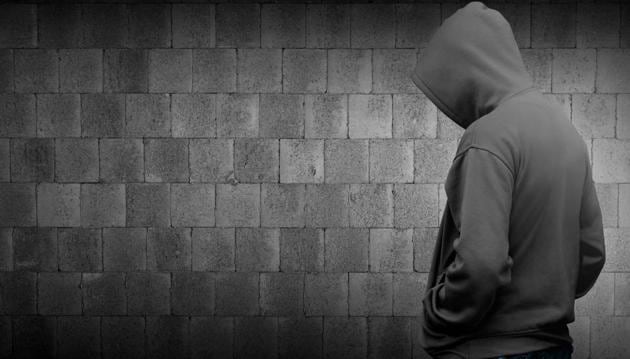 The Delhi Police first sent Aman to prison at the age of 20 for chain snatching. In the prison, he met Bunty and Abdul Khan and they decided to form a gang. The trio has since carried out 24 incidents of snatching, robbery and dacoity. Police suspect that even after coming out of prison, they wouldn't desist from such activities.
Read: Forcing husband to separate from family is ground for divorce: SC
Aman wasn't born a criminal. He grew up in a middle-class family and was considered a bright student till Class 12. He was expected to lead a life of peace and prosperity like other young Indians. How did things go so drastically wrong? Jail authorities and the police believe the reason could have its genesis in Aman's childhood. His parents separated when he was just eight years old. This left an indelible imprint on Aman's young psyche. Aman isn't alone. Like him, in the absence of family guidance, thousands of youngsters go down the wrong path. Even our law enforcement authorities find themselves helpless when it comes to bringing misguided youth back into the mainstream.
The rapid pace at which India's family traditions are breaking down also has sociologists worried. Just Kerala had 47,525 divorce cases in 2014. Within one year, the incidence of divorce rose to 52, 541 in the state. The statistics for Maharashtra are no better. If 22, 812 couples decided to part ways in the state in 2014, the number crossed 31,000 in 2015. Bengaluru had just one family court to begin with. Now, owing to the rapid breakdown of families, the number of such courts has been increased to three. But even these appear to be inadequate when it comes to coping with the sheer number of divorce cases.
Here we shouldn't forget that Kerala, Karnataka and Maharashtra have higher literacy levels than other states in the country. But that doesn't seem to have an effect on the incidence of disputes within families.
Read:How and why number of young Indian couples getting divorced has risen sharply
The Hindi heartland might compete with these states in the spheres of industrialisation, per capita income or literacy but they are not too far behind in cases of marital discord. The number of people seeking divorce in Haryana in 2014 and 2015 rose from 9,151 to 12,059. If you look just at percentage increase, Haryana leaves these three states behind. Earlier, it was believed that quick marriages and quicker divorces was a syndrome restricted to large metropolises. But of late, mid-sized towns, who swore by arranged marriages, appear to be competing with them. Clearly, these circumstances are a cause for concern.
Much before it reached our country, this syndrome had set up home in the West. In the America of 1935, just 16 out of 100 marriages were unsuccessful. By the end of the 20th century, this number began to hover near 50%. The repercussions are obvious. A Heritage Foundation study of American kids involved in crime reveals that those children who don't live with their biological fathers are three times more likely to display criminal tendencies than those who do. In 2010, Duncan Smith had warned people in Britain to prevent a breakdown of families. Studies in Britain on children involved in crime had revealed that compared to families where both the parents were together, the number of children involved in crime from families with divorced parents was nine times more.
Read: Dealing with a dysfunctional family
If you look at it, there are many other factors prevalent in the society that may drive children to crime. The other side of Aman's story is a living example of this. While he was being questioned, Aman told the police that he got the idea of forming a gang after watching the film Shootout at Wadala.
Here I don't want go get into a debate on the relative merits of 'meaningful' and commercial cinema. But it is true that cinema often gives good or bad ideas to the youth. Not too long ago, after a long, tiresome probe into a murder case, the police discovered the killer had been inspired by the Bollywood film Drishyam.
It is true that movie producers invest crores of rupees so that they can get a good 'return.' Still, if this job can be done responsibly, they can make a profit and serve a cause at the same time. There was a time when most state governments screened movies about patriotism and social reforms on projectors in schools. The song Mat ro maata laal tere bahutere (Don't cry mother, you have numerous sons) from Bandini and the martyrdom of freedom fighters in Shaheed continue to inspire our generation. It may be worthwhile remembering that Richard Attenborough's Gandhi has compelled a new generation to introspect deeply in the last 35 years.
The question that arises is: from the parliament to the street, which issues are our leaders debating? Can you imagine of a 'developed' India without its children and families? Why do our society and the ruling establishment run away from such a conversation?
Shashi Shekhar is editor in chief, Hindustan
letters@hindustantimes.com