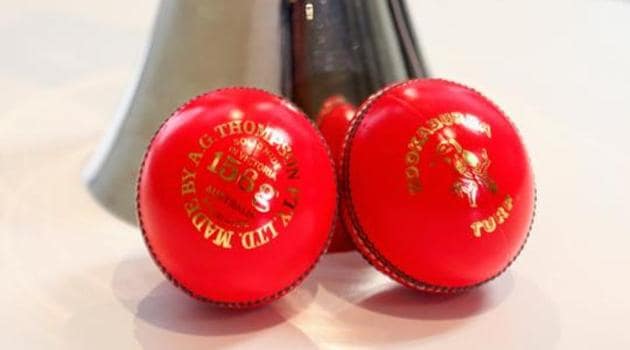 BCCI's reluctance to play a Day-Night Test in Australia defies logic
BCCI are concerned about preserving India's No 1 Test status as well as winning their first Test series in Australia. It's a laudable twin ambition, but success will not come on a platter, irrespective of whether one of the four Tests is a day-night affair.
By Ayaz Memon
UPDATED ON MAY 03, 2018 11:39 AM IST
The Indian cricket establishment is reportedly dithering over playing the pink-ball, day-night Test Down Under in the series scheduled later this year, which has Cricket Australia at sixes and sevens.
Since the first day-night Test was played in Adelaide against New Zealand in late 2015, it has become a marquee event in Australia's cricket calendar. Cancelling this match would affect gate receipts, sponsorship et al, so their distress is understandable.
What explains India's sudden uncompromising position? Unconfirmed stories suggest that the team management is apprehensive of playing under lights because the players are not used to this, and it could boomerang on them.
True, there are hardships involved. As yet there have only been nine day-night Tests, so some uncertainty exists. But players I've spoken to in the past 20-24 months seemed eager to take on the new challenge. So what's causing the change of mind?
READ | Rishabh Pant lauds Prithvi Shaw after Delhi Daredevils' win over Rajasthan Royals
Obviously India are concerned about preserving their No 1 Test status as well as winning their first Test series in Australia. It's a laudable twin ambition, but success will not come on a platter, irrespective of whether one of the four Tests is a day-night affair.
Even if the Australian cricket team have won all the day-night Tests played at home, these are only four in number. So there is no great legacy advantage for them to derive: Nothing that some advance preparation can't offset.
Moreover, India's reluctance is not befitting a side that prides itself as the best in the game currently. I'd go further to say fear is misplaced against a beleaguered Australia who have lost their two best batsmen to bans: their morale would be low, vulnerability high.
Yet it is not the result that is germane to the issue, rather the future of the five-day format, struggling from spectatorship drought. I witnessed the 2015 day-night Test between Australia and New Zealand, and the response from fans was fantastic, suggesting this could be the route to salvation.
READ | Justin Langer confirmed as new Australian cricket team head coach
In fact, former Australia captain Ian Chappell who I spoke to then wondered why cricket administrators had been like Rip Van Winkle when day-night ODIs had been in existence for more than four decades.
True, some compunctions remain: about the texture of the ball, how it behaves under lights, difficulty of playing in English summers when daylight extends almost to 9 pm etc. But as Mark Nicholas, asked pertinently during that inaugural match, "Does Test cricket have a choice?"
Honestly it doesn't. This makes it incumbent for the richest cricket Board to see the big picture rather than fret about short-term gains and losses. But the Indian cricket establishment – which has the most pelf and wields the most power – has usually been only self-serving.
For the record, eight of the 12 Test-playing countries have played the 5-day format under lights. Of the four that haven't, Afghanistan and Ireland have only recently got Test status while opportunity hasn't arisen for Bangladesh. But it has for India who are playing difficult. Sadly, this recalcitrance seems to be a pattern rather than exception.
READ | IPL 2018: Jos Buttler blitz lights up Feroz Shah Kotla
For instance, India was the last country to agree to play the inaugural T20 World Championship, which must seem ironical now considering how it has since milked this format to fill its coffers.
Also, after becoming the first to accept DRS, India suddenly took a sulking, non-co-operative position that lasted over five years leading to the irksome situation where every other country was okay with decision reviews -- save one.
Given its enormous clout, India should be in the vanguard where preserving and promoting the sport is concerned. The Indian establishment – players included -- loses no opportunity to tom-tom how concerned it is about the future of Test cricket.
Time to walk the talk methinks.
The author is a senior cricket writer. Views expressed here are personal.
Close