Laal Singh Chaddha first reviews call Aamir Khan's film 'superior version' of Forrest Gump. See here
Aug 10, 2022 01:17 PM IST
First reviews of Laal Singh Chaddha are out and are mostly on the positive side. The film starring Aamir Khan, Kareena Kapoor, Mona Singh and Naga Chaitanya, will release in theatres on Thursday.
Aamir Khan's Laal Singh Chaddha is all set to mark his return to the silver screen after almost four years on Thursday. Ahead of the film's release, early reviews suggest the film has managed to do a decent job adapting Tom Hanks-starrer Forrest Gump. The film has been adapted by actor-screenwriter Atul Kulkarni and directed by Advait Chandan. Here are some of the reviews by celebrities, who have already watched the film, and by some international news portals.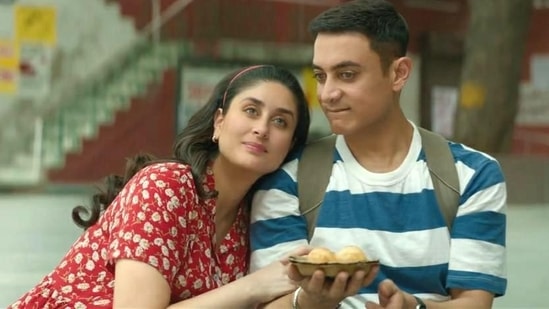 Regina Cassandra watched Laal Singh Chaddha at a special screening in Chennai. Sharing her reaction, she said, "Really loved it. Fabulous job. Kudos to Viacom. Aamir Khan sir has been the best. Kareena Kapoor mam, Mona (Singh) and we also have Chaitanya (Akkineni), it was so nice to see the film. Brought tears to my eyes by the end of it and I was really, really happy to watch the show. All the very best to the entire team."
Sivakartikeyan too attended the Chennai screening and said Laal Singh Chaddha "is a beautiful drama about human values and relationship."
IndieWire called Laal Singh Chaddha a "faithful adaptation" and said it leans into specific cultural influences, deep history, and lovely visuals. The review of the film by the portal read: "If any Hollywood film lends itself to full-tilt Bollywood melodrama, it's this one, but Laal Singh Chaddha measures its emotional beats tactically, deploying poignant punches sporadically throughout. Knowing the major plot points and overall arc of "Forrest Gump" does not dull this version's impact in the slightest, as screenwriter Atul Kulkarni builds out a rich world for Laal that feels wholly independent from Forrest's."
Slashfilm.com almost called Laal Singh Chaddha better than Tom Hanks' Forrest Gump in adaptation of Winston Groom's 1986 book of the same name. The review by the portal read: "Laal Singh Chaddha might still be as fitfully mawkish as "Gump" in its tendency toward brazen sentimentality, but is a film more deliberately rooted in philosophies of gentleness. It is the superior version." It also talked about a "cute cameo" by Shah Rukh Khan.
The Wrap review of the film said Aamir's interpretation of Forrest Gump "borders on parody". It said director Advait Chandan "delivers a visually pristine and idyllic movie that's just as saccharine in tone as the problematic 1990s classic." It further read: "This proficiently executed adaptation suffers from many of the same core issues as its predecessor, which renders it nearly inevitable for one not to engage with the film via recurrent comparison, despite deliberate attempts at meaningful reinvention in the form of culturally specific changes and historical context."