'French Oscars' will not invite anyone indicted or sentenced for sexual violence to upcoming ceremony
Jan 03, 2023 04:43 PM IST
The French Césars Awards, which is equivalent of the Oscars, has voted not to invite anyone 'indicted or sentenced for acts of sexual violence' for its upcoming ceremony being held on February 24 in Paris.
The French César Academy, the equivalent to the Oscars, has voted that they will not invite anyone who 'has been indicted or sentenced for acts of sexual or sexist violence' to its upcoming ceremony next month. While this does not mean that those same individuals cannot be nominated, they will not be invited to any César Academy event. (Also read: Roman Polanski to skip 'French Oscars' fearing public lynching, despite his film being most-nominated)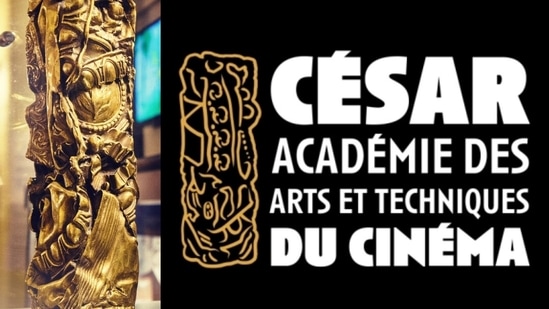 Furthermore, if anyone indicted or sentenced for acts of sexual violence does end up winning an award, no one will be allowed to speak on their behalf. A report in the Hollywood website reported the new changes in the French Academy. This new move came after actor Sofiane Bennacer was shortlisted for Best Newcomer at the César Awards for his role in Valeria Bruni Tedeschi's Les Amandiers (Forever Young) which premiered at Cannes last year.
Sofiane was indicted on multiple charges of rape and violence in November 2022. At first, the César Academy said they would temporarily withdraw his name from the shortlist during the judicial process, but later decided to remove his name completely after the backlash.
In 2020, the Césars also came under fire after American filmmaker Roman Polanski won the Best Director award for An Officer And A Spy. Roman fled the US in 1978 after having pleaded guilty to unlawful sexual intercourse with a minor. He left the country while awaiting final sentencing and went to France, where he stills resides.Several people, including actor Adèle Haenel and director Céline Sciamma, walked out after his name was announced. These two incidents have likely played a part in these new rules being implemented.
The organisation shared in a statement, "By respect for victims (even alleged ones in the case of an indictment or a non-definitive sentence) it has been decided to not highlight people who are either indicted or sentenced for acts of violence, notably sexual or sexist violence." The ceremony will also exclude those "people who are currently facing a pending sentence for such acts."
Additionally, the César Academy will also look at adding in long-term changes to eligibility rules. The vote for this will take place during the first half of 2023.
The 48th edition of the César Awards will take place on February 24 in Paris. American director David Fincher is set to receive an honorary award at the ceremony.
Topics