Rohit Bal in Facebook post: Why can't celebs pay for what they wear like everyone else?
In a long Facebook post on Friday, ace designer Rohit Bal slammed celebrities for not paying for their outfits. Bal, who has designed for Sonam Kapoor, Aishwarya Rai Bachchan and Ranbir Kapoor, among other celebs, also highlighted the fashion industry's nepotism problem, including featuring celebrity kids on magazine covers just to grab eyeballs. Read his full open letter here.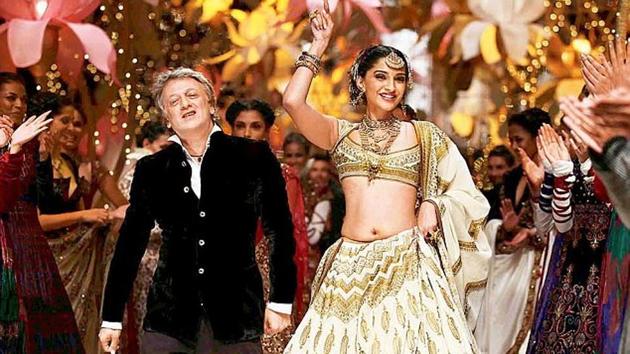 Updated on Jul 13, 2018 04:59 PM IST
Designer Rohit Bal took a moment to share something that is happening to Indian fashion, something not okay. On July 9, Bal posted an impassioned rant on Facebook, expressing his deepest feelings to thousands of followers, writing that as a designer for over three decades, he had "witnessed the continued bastardization of Indian fashion."
Stating that the "Bollywood bug" had "rendered Indian fashion almost insignificant," Bal, who has dressed everyone from Aishwarya Rai Bachchan to Ranbir Kapoor, wrote in the personal essay: "We have come a long way but are certainly not headed the right way. There are innumerable malaise that ail this industry."
+ +
Bal continued to write in the now deleted post, "Bollywood and the disparate costumes it generates (yes costumes... because anything designed specifically for film is technically a costume and comes under the aegis of costume design) does not represent contemporary Indian fashion. These are merely costumes specifically designed to style a script and clothe a character within that script. Unfortunately, mass adulation that blindly follows this as relevant Indian fashion, needs to be addressed and the majority who see this as relevant, need to be educated."
+ +
In his long Facebook post, the designer also questions the acceptance of diva antics and the fashion industry's devotion to Bollywood stylists and their celebrated clients.
"We have the incestuous story of Bollywood stylists and their celebrated clients adding to the dilemma. Designers (with turnovers less than half the daily fee of these celebrities) are expected to provide their creations for red carpet appearances in exchange for publicity. My question is... why can't these celebrities pay for what they wear like everyone else and why are designers succumbing to this for momentary mileage?"
+ +
Bal also admonished mainstream Indian fashion media for competing for eye candy and suggested that they might have a nepotism problem. He said often esteemed fashion magazines feature star kids with little or no credibility, on their covers, simply because of their film lineage.
"This trend is regressive and invariably defeats the purpose of fashion. Fashion publications should present fashion trends, styles and accessories. They should resolve to create content that aspires and inspires the readers (including film personalities) to go out and shop. Advertisers pay them for that. Unfortunately, Bollywood has become the biggest player in an arena of misplaced advertising values."
Here, Rohit Bal's post in full:
+ +
Follow @htlifeandstyle for more
Close Story