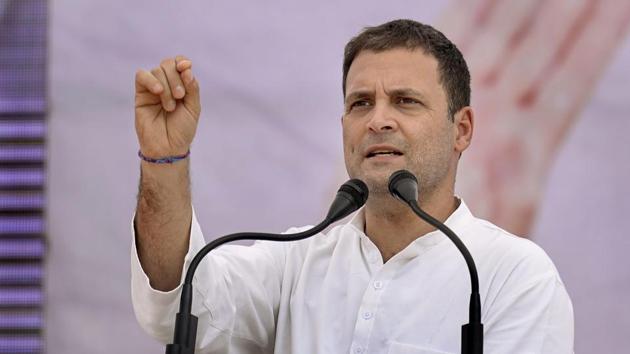 To Rahul Gandhi's swipe over tigress Avni killing, Centre's stinging comeback
"The greatness of a nation can be judged by the way its animals are treated. Mahatma Gandhi #Avni," Rahul Gandhi tweeted.
UPDATED ON NOV 05, 2018 10:47 PM IST
Congress president Rahul Gandhi on Monday sought to target the BJP government over the killing of tigress Avni in Maharashtra by invoking Mahatma Gandhi.
"The greatness of a nation can be judged by the way its animals are treated. Mahatma Gandhi #Avni," the Congress president tweeted, two days after the killing of the tigress, which along with its two cubs, had been blamed for the deaths of 13 people in the forests of Yavatmal district in Maharashtra since June last year.
But the grand old party leader's attack drew a sharp comeback from Union environment minister Harsh Vardhan, who told him that the NDA government did not need his certificate.
Vardhan, in his counter to the Congress leader, said no previous government has worked with the kind of "depth and seriousness" as this dispensation, apparently referring to earlier Congress regimes.
He said his department has sought a report on the killing which was ordered by the state forest department and approved by the Supreme Court and had triggered a huge backlash among animal lovers, who claimed that it was done against norms.
Union minister Maneka Gandhi, also an animal rights activist, had lashed out at the Maharashtra government and called the killing a "straight case of crime". Stating that she was "deeply saddened" by the way the tigress was brutally murdered, the minister said she would take the matter up very strongly with Maharashtra chief minister Devendra Fadnavis.
Defending the decision to kill the big cat on the grounds of threat to humans, Maharashtra chief minister Devendra Fadnavis said a probe would be ordered into the killing.
Officials have launched an operation to find and tranquilise the two 10-month-old cubs of Avni.
Close