World Emoji Day 2021: Significance, quotes, evolution of emojis
Jul 17, 2021 02:19 PM IST
World Emoji Day is an unofficial holiday that is celebrated every year on July 17 to mark the importance of emojis, their evolution and often also to launch products and new variations relating to emojis.
World Emoji Day is an unofficial celebration of the importance of emojis and how they have evolved. It is celebrated annually on July 17, and according to CNBC is the brainchild of Jeremy Burge, the London-based founder of Emojipedia who created it in 2014. According to the New York Times, the particular date was chosen by Jeremy "based on the way the calendar emoji is shown on iPhones". According to reports, on this day people try to communicate only via emoji, however several product and emoji launches are also done on this day.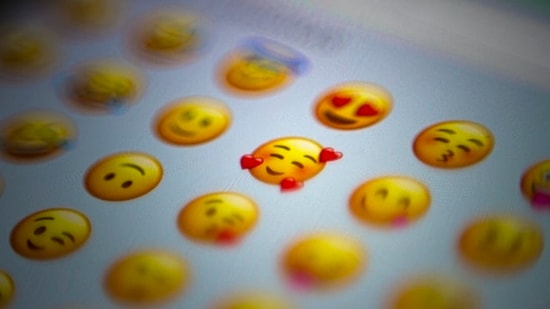 Emojis have come a long way, from using colons and brackets to now having personalised emojis that resemble real people. A report by Bumble, the dating app, also observed an 89 percent increase in the use of emojis this year as compared to last, especially in the bios of people's profiles. The five most used emojis included the red heart, the winking emoji, the smiling with tears running down emoji, the cool sunglasses emoji and the blushing smile emoji.
Unicode Consortium has also released a series of emojis to be be considered for the upcoming Unicode 14.0, including a disco ball, a pregnant person, heart hands, beans, handshakes in different shades and many more. The list of selected emojis with be announced 14 September this year, and users will be able to use them by late 2021.
Here are some interesting quotes about emojis:
"Oceans of emotion can be transmitted through a text message, an emoji sequence, and a winking semicolon, but humans are hardwired to respond to visuals." - Jenna Wortham
"Emojis are good to express our emotions in a sticker form." - John McWhorter
"Every text message is complete with an emoji in it. Every chat is complete with an emoji in it. They have become an integral part of our lives." - Unknown
"What makes emojis special is the fact that it has helped millions express themselves better than even the wide array of words in the oxford dictionary." - Nancy Gibbs
"No sooner my kids leave their friends than they start texting them. And it's all in code in a language I totally don't understand." - Bill Engvall
"People are hard-pressed for time but they do need to communicate. Emojis are here to help and make it smooth." - John McWhorter
Follow for more stories on Facebook and Twitter