Growing up as the invisible child: Psychologist explains
Feb 02, 2023 11:02 AM IST
From being people pleasers to having explosive temper, here are a few instances how invisible children behave later in life.
The way we are brought up in our homes impact the way we become later in life. People who are brought up amidst difficulties and challenges, and do not have much to cherish about their childhoods, often end up becoming tough and difficult individuals with emotional issues in their adult relationships. Being an invisible child can also be difficult for children, who end up being easy and responsible from a very early stage in their lives. Addressing this, Psychologist Nicole LePera shared the reasons of being an invisible child, and how it can impact us later in life.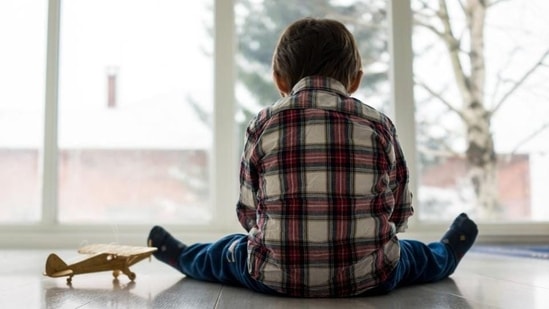 ALSO READ: How to identify social anxiety in teens? Parenting tips to deal with it
Speaking of the possible reasons, Nicole wrote, that for an invisible child, these are a few common factors:
Sibling with disability: often parents require to tend up the child who needs more attention owing to their disability or a chronic illness. This can make the other child feel invisible.
Sibling with emotional needs: When one child demands more attention and needs, the other child is left behind to deal with their emotional needs all by themselves.
But how does this affect them later in life? Nicole further explained it.
Emotional struggles: Invisible children often grow up to be people struggling with their emotional needs, and not being able to be vocal about it.
Self-worth: they also develop a low self-worth and are always doubtful about themselves.
Anxiety: Anger, anxiety or the sense of dread creep into them at an early age, and they are often angry around their parents.
Temper: They also exhibit explosive temper – this comes from the mounting needs not being met for a long time.
Responsible: They often take up the responsibility of making others happy or feeling safe.
People pleaser: They are mostly people pleasers as they think they cannot get the attention of others, otherwise.
Personalities: they also take up the extreme of personalities in a relationship – either they are submissive or very dominating with their partners.
Loneliness: they also have the unshakable feeling of being lonely and that there is noone to understand what they are feeling.