Lok Sabha elections 2019: Saffron-clad politicians who had their sway
A section of politicians in Uttar Pradesh seem to have donned saffron to prove a point — their authority over religion and politics.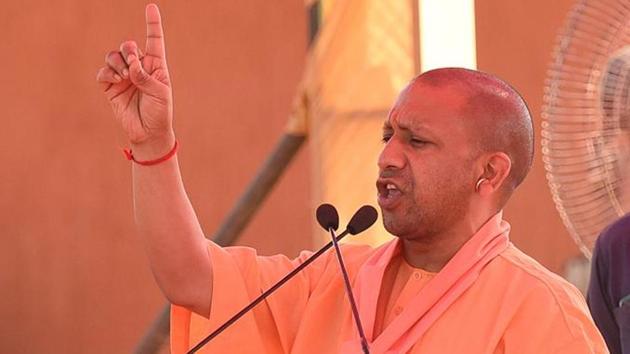 Updated on May 17, 2019 05:43 PM IST
Saffron symbolises not only renunciation but also detachment from worldly pleasure.
But a section of politicians in Uttar Pradesh seem to have donned saffron to prove a point — their authority over religion and politics. Famous as Mahant or Sadhvi, these saffron-clad politicians are slugging it out in the political battlefield of Uttar Pradesh in the 17th Lok Sabha election.
Though the Lok Sabha elections is in its last phase, the political parties are still banking on these saffron-clad politicians to turn the tide in their favour as candidates, campaigners or influencers.
YOGI ADITYANATH: Chief minister Yogi Adityanath, who is also Mahant (chief priest) of Gorakhnath temple, is leading the pack of these saffron-clad politicians.
Yogi Adityanath heads the Goraksh Peeth of the Nath monastic group with its headquarters in Gorakhpur. Adityanath represented Gorakhpur in the Lok Sabha from 1998 to 2017.
At the age of 26 years, he won the Gorakhpur parliamentary seat for the first time in 1998. Then, he won the next four parliamentary elections from Gorakhpur till 2014. After the BJP's landslide victory in the 2017 assembly polls in Uttar Pradesh, Adityanath was handed the reins of the state and was appointed chief minister. Even after becoming the CM, Adityanath presides over essential puja ceremonies at the Goraknath Mutt on festive occasions. He is the BJP's star campaigner not only in Uttar Pradesh but also in other parts of the country.
MP – 1998, 1999, 2004, 2009, 2014 (Gorakhpur)
SAKSHI MAHARAJ: Controversial BJP MP from Unnao Swami Sachchidanand Hari Sakshi Ji Maharaj, also known as Sakshi Maharaj, holds a PhD degree. In 1991, he won the Lok Sabha election from Mathura for the first time as a BJP nominee. Thereafter, he won the Farrukhabad Lok Sabha seat in 1996 and 1998, again as a BJP candidate. From 2000-2006, this saffron-clad politician was a Rajya Sabha member of the Samajwadi Party. In the Modi-wave, he was elected to the Lok Sabha from Unnao in 2014. He runs around a dozen inter and degree colleges across the state and religious centres. He is seeking re-election from Unnao as BJP candidate. MP: 1991, 1996, 1998, 2014 2000-2006 - Rajya Sabha member
SADHVI NIRANJAN JYOTI: A katha vachak or a religious preacher, Sadhvi Niranjan Jyoti became an MP for the first time in the 2014 general election from Fatehpur. After senior BJP leader Uma Bharti, she is the second sadhvi to hold a portfolio in the union council of ministers. She is minister of state for food processing.
Sadhvi's political journey started in 2012 when she won the Hamirpur assembly seat on the BJP ticket.
She is seeking re-election from Fatehpur as a BJP candidate. 2012: BJP MLA from Hamirpur 2014: BJP MP from Fatehpur
SAVITRI BAI PHULE: Savitri Bai Phule was elected to the 16th Lok Sabha on a BJP ticket from her home town Bahraich in 2014. In December last year, she quit the BJP and joined the Congress early this year.
Savitri Bai is seeking re-election from Bahraich, as a Congress candidate. In the 2012 assembly election, she won the Balha seat in Bahraich as a BJP candidate.
2012: BJP MLA from Balha in Bahraich
2014: BJP MP from Bahraich
ACHARYA PRAMOD KRISHNAM: This godman is not saffron- clad, rather he prefers white robes. Acharya Pramod Krishnam is Peethadhishwar of Kalki Dham in Sambhal district.
Krishnam, who was born in a Brahmin family on January 4, 1965, is the Congress candidate from Lucknow parliamentary constituency where he is taking on union home minister Rajnath Singh, who is seeking re-election.
Before the 2014 Lok Sabha election, Acharya joined the Congress and then contested on the Sambhal seat, but lost.
SRI BHAGWAN VEDANTACHARYA:This katha vachak had filed his nomination from Varanasi as a candidate of the Akhil Bhartiya Ram Rajya Parishad, a religious organisation founded by Swami Karpatri in 1948. However, his nomination papers were rejected following which he is campaigning against Prime Minister Narendra Modi in Varanasi from where Modi is contesting Lok Sabha elections.
A national coordinator of the Parishad, Vedantacharya was a meritorious student of the Banaras Hindu University from 2006 to 2009 where he bagged four gold medals.
He is famous for conducting 1.25 lakh recitations of Ram Charitmanas in Damoh district of Madhya Pradesh.
The Akhil Bhartiya Ram Rajya Parishad won three seats in the country's first general election in 1952. It also won assembly seats in 1952, 1957 and 1962 elections, especially in Rajasthan.
UMA BHARTI: Senior BJP leader Uma Bharti, who is often referred to as a 'sanyasin-politician', was elected MP from Jhansi in 2014. Uma Bharti, who was union minister for water resources and Ganga rejuvenation in the Modi government, opted out of the poll arena this time. She is campaigning for party candidates across the state.
MP: 1989, 1991, 1996, 1998 (Khajuraho, Madhya Pradesh), 1999 (Bhopal), 2014 (Jhansi in UP), 2012: MLA from Charkhari in UP. 2003: Chief minister of Madhya Pradesh SWAMI CHINMAYANAND Veteran BJP leader Swami Chinmayanand was union minister of state for home in the NDA government led by late PM Atal Bihari Vajpayee. He is not contesting the Lok Sabha election but he is likely to campaign for party candidates.
Chinmayanand runs Mumukshu Ashram in Shahjahanpur from where he runs an educational institution.
MP: 1991 (Badaun), 1998 (Machhlishahr) and 1999 (Jaunpur).
AVIMUKTESHWARANAND SARASWATI: Swami Avimukteshwaranand Saraswati, chief disciple of Shankaracharya Swami Swaroopanand Saraswati operates from Sri Vaidyanath in Kashi. He is campaigning against Prime Minister Narandra Modi.
The saffron clad Swami is a renowned figure in Kashi and is vocal against the BJP and the PM.
Close Story