From 2 seats to double digits, exit polls predict big BJP impact in Bengal
Exit polls have predicted an exponential leap for the BJP in Bengal.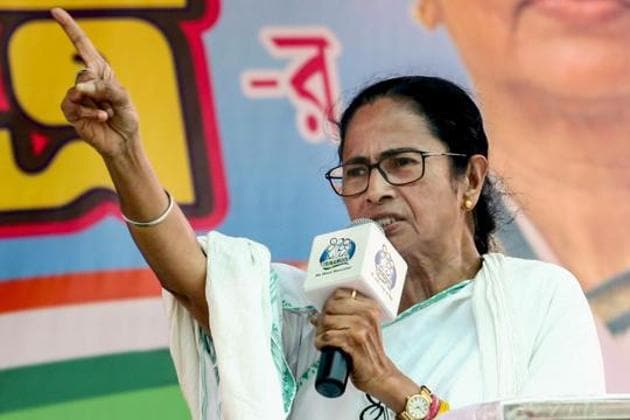 Updated on May 20, 2019 07:40 PM IST
Exit polls have predicted an exponential leap in West Bengal for the BJP, which had won only two parliament seats in the state in 2014. This time it will win many more, the surveys predict, with one handing the party between19 to 23 of Bengal's 42 seats.
Mamata Banerjee's Trinamool Congress, which rules Bengal, is still projected to win the most Lok Sabha seats in the state, but no exit poll so far gives it a chance of winning the 34 seats it had won in 2014.
Times Now-VMR exit poll results suggest that the BJP is likely to improve its tally from 2 in 2014 to 11 in 2019. The TMC may register the victory in 28 constituencies, and the Congress in just two seats.
Here is a look at numbers:
The India Today-Axis My India exit polls have predicted 19 to 22 seats for the TMC and 19 to 23 seats for the BJP.
The ABP exit polls gave the BJP 16 seats and 24 to the TMC two to Congress and others. The Left gets none.
The Republic C-Voter survey put TMC in the lead with 29 followed by BJP at 11 and Congress at two seats. The C-Voter numbers were similar to Republic TV-Jan Ki Baat exit poll. Both also gave zero seats to the Left Front in West Bengal.
Also read: Four different scenarios predict victory for NDA; over to May 23
The News18-IPSOS Exit Poll predicted 36 to 38 seats for the TMC. It predicted 3-5 seats for BJP and 0-1 seats for BJP.
Watch: Live analysis of Exit Polls 2019
Close Story
Personalise your news feed. Follow trending topics