Missing Pune trekkers found dead at Maharashtra's Devkund, police want to stop trekking in the area
Jul 11, 2017 03:43 PM IST
The Raigad police has asked the district collector to impose prohibitory orders under section 144 of the Criminal Procedure code (CrPC)
After a 24-hour rescue operation at Devkund waterfall in Raigad district, a rescue team from the National Disaster Response Force (NDRF) found the dead bodies of two trekkers from Pune who had gone missing on Sunday afternoon.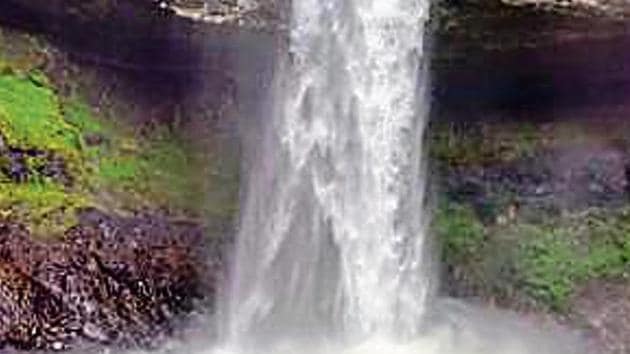 The Raigad police has asked the district collector to impose prohibitory orders under section 144 of the Criminal Procedure code (CrPC) which prohibits the assembly of more than four people in the area after four deaths in three weeks.
In June, 55 students were stranded along between two streams of the Kundalika river. They were rescued after a six-hour rescue operation.
Devkund waterfall is a popular trekking spot located near Tamhini Ghat, 66km from Pune. According to the Raigad and Navi Mumbai police, 16 people have died, and over 50 others hurt at various waterfalls and trekking routes around Mumbai since the beginning of the monsoon season.
On Sunday, in two different incidents almost 30km away from Mangaon village, Vineet Pathak, 25, a college student from Dapoli was separated from his group of 10 trekkers while an hour later, an Army officer, Lieutenant Akhilesh Chaudhary went missing near Dabdaba waterfall on the way to Devkund from his group of 15 Army trekkers. The incidents happened a kilometre apart from each other.
Around 4.30pm on Monday, the NDRF team located Pathak's body after searching underwater for almost 11 hours along the Kundalika river. Almost 15km from the spot, another team located Chaudhary's body around 7.30pm.
"Both of them drowned. There are a lot of injury marks on their bodies, but the exact cause of death can only be ascertained after a post-mortem," said Sanjay Patil, deputy superintendent of police, Raigad, adding 145 people were involved in the rescue operation, including two NDRF teams, the army, police personnel and locals.
He said a detailed proposal was sent by the police to the collector's office. "Even after installing warning signs at several locations at the trek, the spot saw 1,200 visitors on Sunday. We want to prohibit people from going for this trek till September or at least till the rains die down," said Patil. "The current of the Kundalika river is extremely intense and the chances of survival is very less if somebody falls into it."