Latest from Number Theory
India's benchmark inflation rate, as measured by the Consumer Price Index (CPI), was 7.79% in April. This is the highest inflation has been since the current government assumed office in May 2014.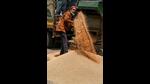 What they brought along, and used to fashion this tall achievement, was a multitude of threads that have been stitched together for a decade or so now.

India has produced more unicorns in the last 16 months than in 10 years before that. Be it the speed at which they became unicorns, or the sectors they are operating in or the cities they are coming from, there are differences in these two sets.
The final order of the Delimitation Commission for the union territory of Jammu and Kashmir has created a political controversy in the erstwhile state

Niti Aayog member (health) VK Paul recently said the latest CRS numbers show that claims of India's official Covid-19 death toll being gross underestimates are untrue. An HT analysis shows that this conclusion is best reserved.