Latest from school building
An Indian Embassy release said that the building was constructed as part of development cooperation between India and Nepal.
The incident took place in English Bazar town on December 1 but came to light recently, police said on Friday.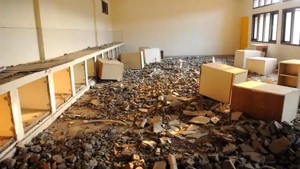 Malda |
By
Press Trust of India| Posted by Akhilesh Nagari
The report on 'Safe and Secure School Environment' was based on a survey of 26,071 schools across 12 states carried out by the National Commission for Protection of Child Rights (NCPCR) to examine the safety and security of children in schools in terms different indicators.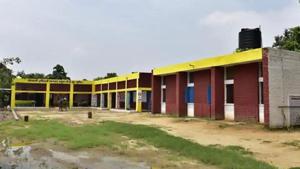 New Delhi |
By
Press Trust of India| Posted by Akhilesh Nagari
The chief secretary and school education secretary, during a meeting with the Uttarakhand Bamboo and Fiber Development Board on Monday, decided that schools will be reconstructed using bamboo as it is a more disaster resistant structure compared to concrete buildings and also a cost effective alternative.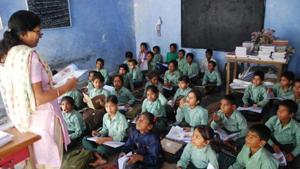 Hindustan Times, Dehradun |
By
Suparna Roy
The girl, a Class 10 student, resides in Hanuman Nagar area on the outskirts of Hyderabad.